Tech skills to get started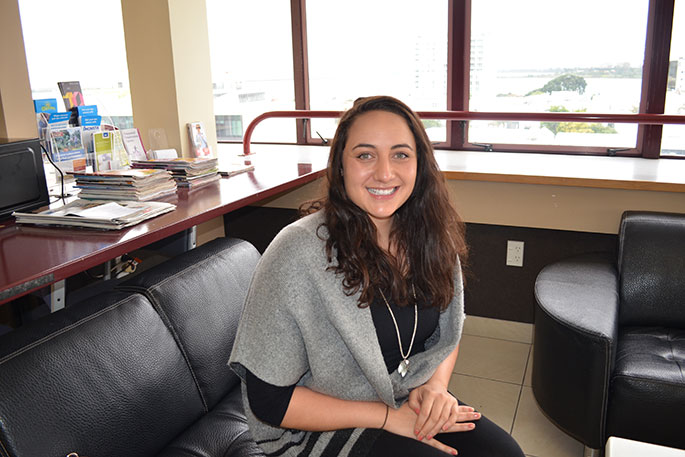 Saunoa Pau has gone from someone who worried about her grades to excelling at Business Administration and Technology. The 24-year old is now in her second semester of business administration study at Toi Ohomai Institute of Technology, and her work is so good her tutors have used some of it as examples and she's won two scholarships to help her fund her studies.
Saunoa, who moved to Tauranga four years ago from the South Island, says she wasn't quite sure what she wanted to do after high school, but she knew she needed some current computer skills to get her started.
"I was interested in business," she says, "but I didn't have the computer or technology skills.
"I was worried about failing so I started with a free Level 2 course and found my niche. I've now done the New Zealand Certificate in Business (Administration and Technology) Level 3 and am about to finish Level 4."
The skills Saunoa has picked up include computerised accounting, using Microsoft software and reception skills, but it was the HR part that got her thinking about her next move.
"I'm thinking next year I might go onto the Legal Executive diploma."
Tutor, Tania Wharry, says Saunoa has been an outstanding student right from the start.
"Saunoa's love of administration and attention to detail is of the highest standard. We recognised the quality of her work and she has a great attitude as well.
"She's got a very bright future ahead of her."
As well as the skills and knowledge she's gained, Saunoa said she's made some of her best friends on the programme, and discovered her future career path.
"Business administration is not what I thought it was. I've learned so many skills but the best thing is that I've learned about myself. It's helped me figure out what I'm good at, and where I want to go."
Toi Ohomai's business administration courses are now open for 2018 applications. For more information call: 0800 86 46 46 or visit: www.toiohomai.ac.nz
- Sponsored Content
More on The Weekend Sun...