Saying "I quit" before "I do"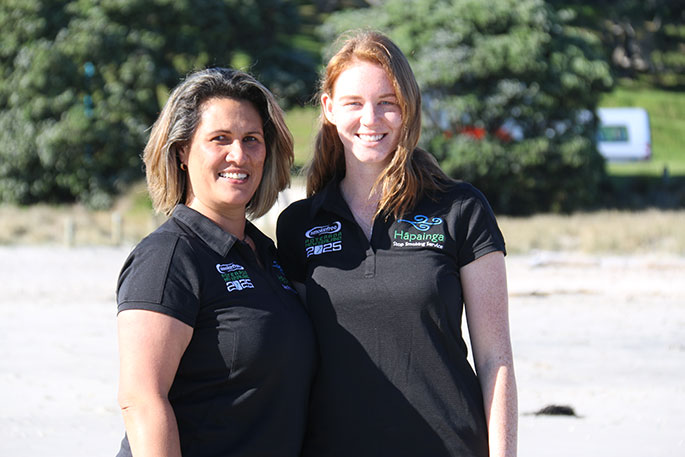 In the lead up to the big day, most brides-to-be will agree that looking their best in a wedding dress is a top priority.
But for Bay of Plenty bride Ashleigh Nichols, her priority was to be smoke free.
"I made the decision to quit after smoking for eight years," says Ashleigh, "because my partner and I were coming up to our wedding on November 4.
"We want kids and I decided that quitting smoking was best for me, so I got in contact with Candy from Hapainga."
Hapainga is a free, stop smoking service in the Bay of Plenty. Stop smoking practitioners work with individuals or groups to develop a quit smoking plan that works.
"I've been in the programme for four weeks now. Their support has been really good, they're easy to talk to and they are willing to do what it takes.
"Candy supplied me with lots of information about why it's important to quit as well as different techniques to help me stop.
"I have tried quitting by myself before, but having patches and tools to help me stop has definitely helped."
The service provides free patches, gum and lozenges.
"Once a week I get a visit, they make sure my dose is right and alter it to suit my needs.
"It's really good having someone to check in on me - it becomes your goal to say 'yes, I've stopped smoking for this long or that long'.
"My overall health is good and I feel great."
To find out how Hapainga can help you kick the habit, email:hapainga@ebpha.org.nz or free phone: 0800 HAPAINGA (0800 427 246).
- Sponsored Content
More on The Weekend Sun...