Making your floors shine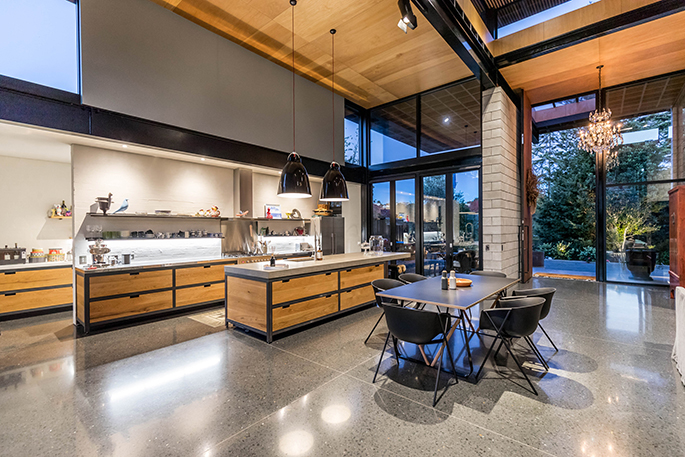 Whether it's creating a fashion statement or refurbishing an existing project, Megafloor can provide a full range of options to make your concrete floors stand out from the rest.
Polished Concrete's Tauranga branch brings Bay of Plenty homeowners and builders the most up-to-date grinding technology and dust extraction systems on the market, making it the preferred installer of the Megafloor range of diamond polished floor finishes.
Megafloor's premium finish offers excellent clarity, with added stain protection providing minimal on-going maintenance costs. The penetrating sealers used are non-topical and do not scratch as they form part of the concrete structure.
Polished Concrete's Bay of Plenty branch manager Brett Hickisey says more residential polished concrete floors are completed in New Zealand than anywhere else in the world.
"It's extremely busy in the Bay," says Brett, "as more and more people are loving Megafloor finishes for the high-end style and ease of maintenance, along with the warmth of the passively-charged concrete, saving on heating and energy costs.
"Traditionally, hard floor coverings such as tiles are more popular in many countries, but in New Zealand we have many unique aggregates to choose from, which makes polished concrete floors particularly appealing to homeowners. "
Polished Concrete offers a free design service and can consult with a developer or architect, or with the home owner directly.
For more information phone: 0800 4 POLISH, email: info@polishedconcrete.co.nz or visit: www.polishedconcrete.co.nz
More on The Weekend Sun...