'Look Sharp' this Christmas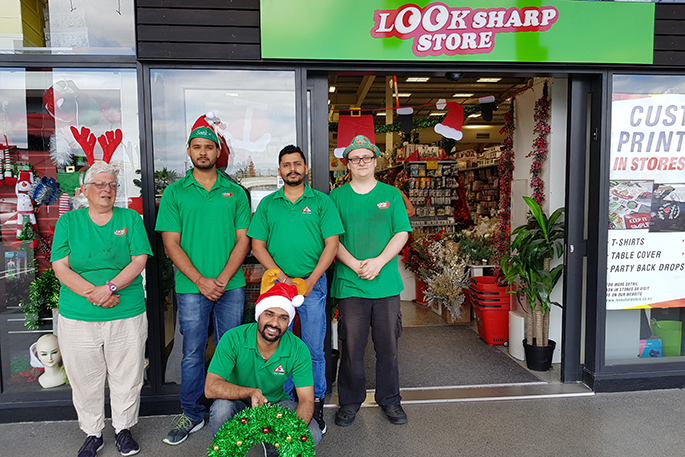 Tauranga's popular Look Sharp store at Tauranga Crossing is the best place to find everything you need for Christmas and New Year's Eve parties.
The store opened in October 2016, and manager Arun Kaushish says since then they've received a warm welcome from the community.
"New customers are always telling us this is the kind of store they've wanted to shop at for a long time," he says.
They're one of the fastest-growing party store chains in New Zealand, with 13 outlets nationwide. Their huge range of products, at very reasonable prices, is guaranteed to leave customers satisfied - particularly over the holiday period.
"We have a big selection of costumes and wigs, kids' party stuff and related items. We also have a great range of seasonal stock such as Halloween, Christmas, and summer stock, which makes us unique.
"We also specialise in printing services, including t-shirts, banners, party masks, sashes and invitation cards, and have a big selection of party supplies, baking, a balloon service, craft, housewares and a lot more."
Look Sharp Tauranga is open seven days a week at Tauranga Crossing, Tauriko, from 9am-6pm. They also open 9am-8pm on Thursdays, and 9am to 7pm on Fridays. Hours will be extended in the lead up to Christmas.
For more information, or to shop online, visit: www.looksharpstore.co.nz.
- Sponsored Content
More on The Weekend Sun...