Create the perfect outdoor space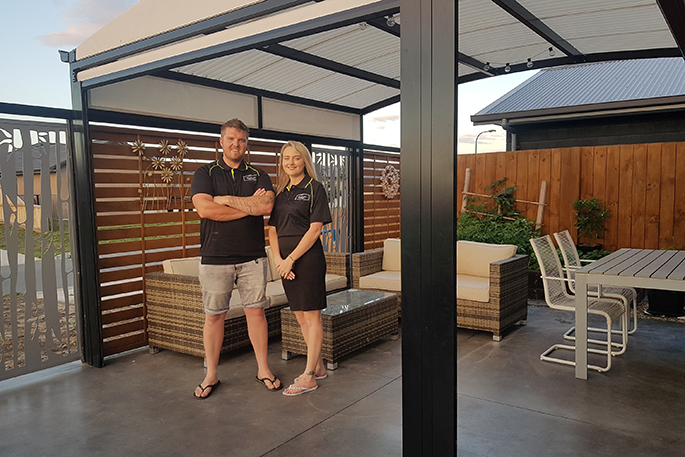 Are you looking for a gable, curved or maybe even a mono-pitch style awning or pergola for your home? Undercover Industries is the company to talk to.
With the sun out in full force, it's important to protect your family and your assets from harmful UV rays.
Undercover Industries are a Mount Maunganui-based fabrication company that custom design, manufacture and install aluminium awnings and pergolas.
Undercover Industries custom design unique cover solutions to compliment the surrounding areas, whether it be attached to your home, business or within a retirement village.
"We specialise in coastal conditions and high wind zones," says director Gavyn Burns. "Unlike alternative awnings available on the market, we pride ourselves on using top grade structural materials, with our Awnings and Pergola's being constructed with structural 6061 T6 Aluminium.
"Our Pergolas are then TIG welded by fully qualified engineers."
Undercover Industries have also developed unique attachment methods to avoid visible mounting brackets, where at all possible.
The awnings then undergo a full immersion chromate pre-treatment process prior to being powder coated by any colour of choice from the Dulux colour range.
They are roofed with Alsynite's polycarbonate roofing range, which can also offer a comfort cool technology to allow light transmission while reducing the glare and heat in hot summer months, as well as providing 99.9 per cent UV protection against New Zealand's harsh UV rays.
"At Undercover Industries we pride ourselves on being locally made, with our manufacturing facility and new showroom based at 7 Cherokee Place, Mount Maunganui," says Gavyn.
"Our customised approach ensures you get exactly what you want, with our undercover awnings and pergola's offering a 10-year guarantee."
Want to see what Undercover can create for your outdoor area? Contact Gavyn on: 021-022-74245 or visit: www.undercoverindustries.co.nz
More on The Weekend Sun...