Step up with a free computing course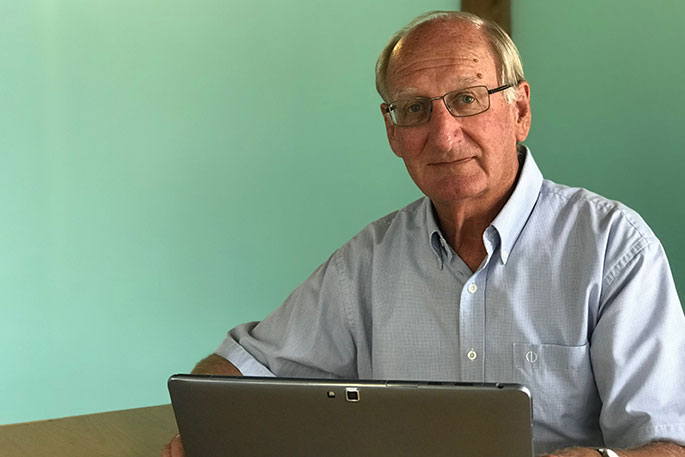 Many computer users are self-taught, and lack the necessary computer skills to enhance their career, business or personal life.
John Dalimore, an insurance broker, fell into this category. His business, Health Management Insurance Specialists, looks after sports, travel and special circumstance insurance policies, so while John was familiar with computers, he'd never had any formal training.
He completed Toi Ohomai Institute of Technology's free part-time computing course last year and is thrilled with the knowledge and skills he acquired.
"I found the course really interesting, stimulating and challenging," says John. "It was great to learn new skills and refresh my existing skills.
"The tools you'll gain in this course will enable your business – big or small – to really step up."
The 12-week course covers basic computer skills and knowledge, cyber security and privacy, cloud computing, word processing, spreadsheets, presentations and building your own website.
The New Zealand Certificate in Computing (User Fundamentals) Level 2 course starts on April 9 and runs for 12 weeks. The course can be completed at Toi Ohomai Bongard, Mount Maunganui, Papamoa, or Windermere Campuses, Tauranga
To enrol, phone: 0800 86 46 46 (0800 TOIOHOMAI) or email: info@toiohomai.ac.nz
- Sponsored Content
More on The Weekend Sun...