Tauranga's Glow Up queen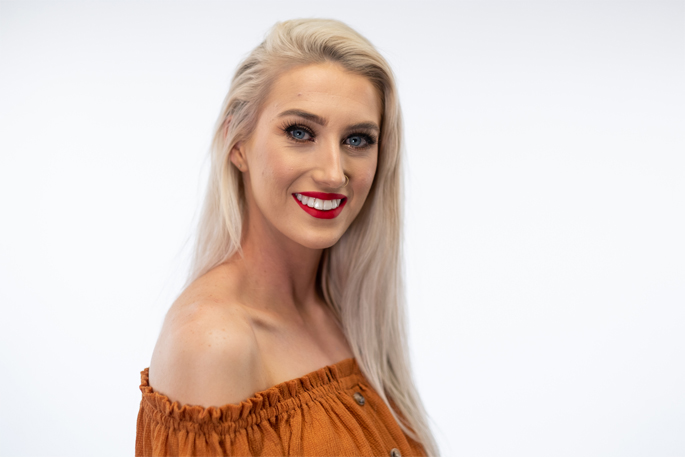 For those who have not heard of the social media phenomenon #glowup, which seems to be taking over the world, it's time to get your glow on.
Alyshia Jones, 25 from Tauranga is one of many talented Kiwis who have spent hundreds of hours perfecting the artistry of makeup. A self-taught makeup artist, or MUA, Alyshia has gained an impressive following on social media, with both her Instagram and Youtube.
She has now been selected along with eight others to take part in a nationwide reality television challenge designed to push MUAs to their limits in the hopes of winning New Zealand's first Glow Up competition.
An early childhood teacher, Alyshia has enjoyed spending many hours creating a wide range of looks, from gory to glam, special effects to natural, and publishing the photos on line to the delight of her followers.
"To me glowing up isn't just about transforming yourself with makeup or looking great on the outside, it's also about how you feel on the inside," says Alyshia.
"For me personally, I feel so much more confident and 'fierce' when I'm all glammed up."
She has been into drawing ever since she was a small child and had to deal with acne while growing up, realising along the way that she had a talent for makeup artistry.
"My teachers, family and friends in school always praised me for my work so as I got older, I discovered my love for makeup and how I can literally use my face as my canvas instead of paper.
"At first makeup started out as a way to cover up my acne, but now I realise I have improved so much from when I first started due to a lot of practice."
Based on the BBC format, the seven-week series for the Glow Up NZ challenge hosted by ZM's Megan Papas, will have each episode jam-packed with competition.
Standing between the nine MUAs and the $5,000 prize are the challenges, set and judged by two mentors - Gee Pikinga who is the NZ Director at Maybelline New York, and Tane Tomoana, who is the Creative Director at Dry & Tea. From avant garde to runway ready, these contestants will need to prove they can do it all to impress Gee and Tane.
There are three different challenges – the Selfie Brief, the Model Brief, and the Face Off. The aim of the first two challenges is to not end up in one of two red chairs. Whoever is in those red chairs after the Model Brief faces a high stakes elimination challenge.
Alyshia takes on the challenge in her own unique way, having already dealt with other people's opinions while learning to succeed in the industry.
"Comparing myself to others which can lead to negative thoughts, and there can be people in the industry that try and put you down because it is a very competitive industry.
"But at the end of the day, I try to be kind to everyone regardless, stay in my own lane, work hard in silence and let my success be my noise."
Glow up NZ starts on Wednesday August 19, exclusively on TVNZ OnDemand with weekly episodes.
More on The Weekend Sun...