Free workshop keeps paddlers safe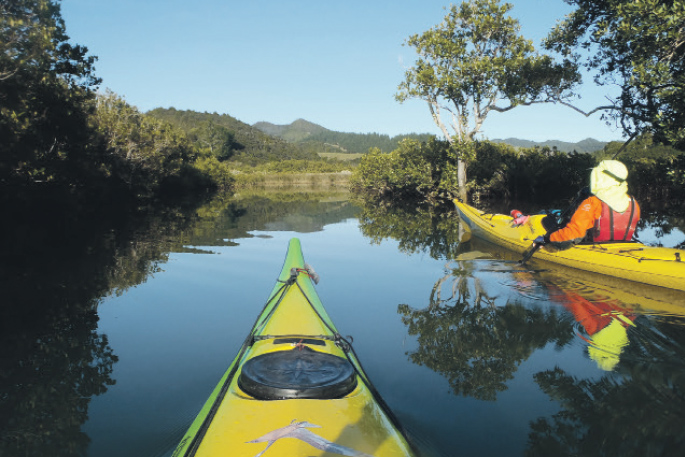 Kayaking and paddle boarding may be on the leisurely end of the water sports spectrum, but not knowing the safety basics can be deadly.
That's why the Kiwi Association of Sea Kayaking hosts a free Kayak and Paddle Craft Safety Workshop on Sunday November 1 at the Coastguard building, Sulphur Point.
"You don't know what you don't know," says KASK committee member Allen Snowsill.
We want to teach people the paddle craft safety basics and where to access further safety information, so they're as prepared as possible before heading out on the water.
"We often see people who want to try kayaking for the first time buying one from someone who doesn't necessarily have the boat safety knowledge to pass on. So, we're hoping to target paddle craft newbies, and anyone wanting to re-familiarise themselves with safety information.
"If you want to go kayaking or paddle boarding but don't know which boat or paddle is best for you, are unsure of the 'rules of the sea' or how to interpret weather maps and forecasts, or just want general safety information, this workshop is for you."
Putting simple safety precautions in place can make a lifesaving difference, says Allen.
"For example, leaving information on your car window about where you're going kayaking and what time you expect to be back could potentially get help to you faster, because if your car is still there after the stated time anyone in the carpark can follow it up."
How to use a VHF radio will also be covered in the workshop.
"We encourage paddle craft users to carry VHF radios, because if something goes wrong, the call for help can be heard by people on the water and Coastguard all at the same time, unlike a cell phone where you can only call one person."
The workshop runs from 9am-3pm on Sunday November 1 at 72 Keith Allen Drive, Sulphur Point Tauranga.
Tea and coffee will be provided but bring your lunch, boat and paddling kit, as there may be time for a short paddle.
To register, contact Allen Snowsill on 021 902 294 or email allenls1956@gmail.com
More on The Weekend Sun...