Breaking away from the flock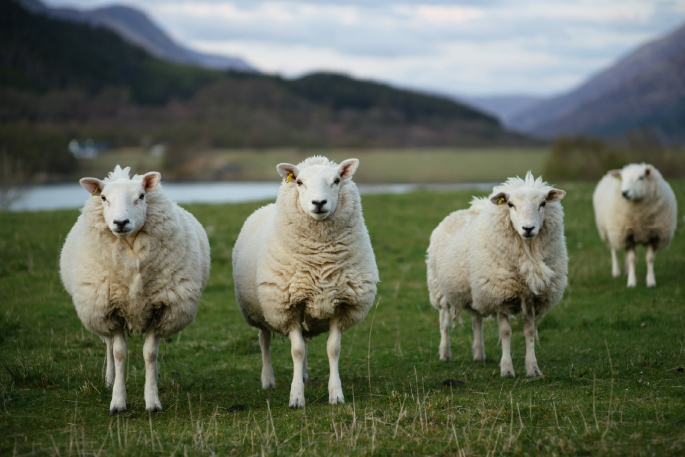 With rising awareness of the impact of synthetic materials and chemicals in our living spaces, proactive customers are seeking out eco-friendly alternatives, including the fibres we use to keep our homes warm and dry.
Wool is a fantastic alternative to traditional fibreglass insulation as it's a natural, sustainable and abundant resource grown right here in New Zealand.
"Today more than ever, there's a greater awareness towards proven natural products and having a healthier home," says managing director at Woolco Insulation Ray Schroder.
"We only use 100 per cent pure New Zealand wool and our installs are carried out quickly and efficiently by our experienced installers. Customers also like the fact that they're supporting a local business!"
So how does wool stack up in performance? Individual wool fibres feature hollow spaces that decrease thermal conductivity and give outstanding insulation performance.
"Wool is a miracle fibre," says Green Sheep Insulation & Home Comfort owner Richard Bennett.
"It has a natural springiness that gives it loft and the ability to trap air, making it the ideal insulator.
"New Zealand grows some of the best wool in the world."
For a healthier home, wool can absorb and break down indoor air pollutants - volatile organic compounds can come from gas appliances, wood resin, paint, cleaning supplies and pesticides, as well as many other common substances around your home.
A huge bonus for home safety is the fact that wool is naturally flame resistant. Its high nitrogen and water content means it requires more oxygen than is available in the air to become flammable.
Wool is a longlife material that can last for hundreds of years without losing resilience or structure.
Wool is one of the world's most sustainable resources and is produced using only a fraction of the energy required to make comparable manmade material.
Wool insulation is also biodegradable, only taking a few years to decompose and it can even be used as a fertiliser.
"We believe the youth of today are tomorrow's home builders, and we're keen to educate on products
that are going into these homes," says Richard.
"More and more, people are going back to basics with products like timber, wool insulation and carpets, making use of the earth's resources over manmade synthetic products with the best intentions of living a more sustainable life."
So while wool is an ancient fibre and may seem a bit old fashioned, it's also the fibre of the future. Visit the wool insulation exhibitors at the Tauranga Home Show and find out if wool insulation is the right choice for your home.
"It's from farm to ceiling," says Ray.
"We love to turn up to a job and tell them we'll be chucking a few sheep up into the roof space, so don't be surprised if you hear a 'baa' later on tonight - the kids just love it!"
More on The Weekend Sun...