A focus on what's real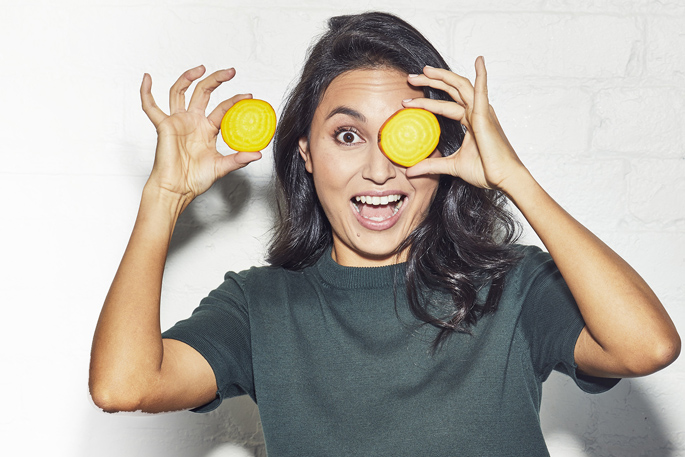 New Zealand celebrity chef Nadia Lim is known for her delicious, healthy recipes and meal delivery boxes, and soon she'll be coming to Tauranga to share her talent with the Bay of Plenty.
She has always dreamed of working with food and found her big break on the silver screen after winning reality TV cooking show MasterChef in 2011.
And now, Nadia will be attending the Tauranga Home Show on October 17-18 to demonstrate her skills in the kitchen.
When she was 12 years old, Nadia decided she would follow in the footsteps of 'The Naked Chef', Jamie Oliver – even going so far as to decide her future cooking show would be called 'Food in the Nude'. This eventually evolved into Nadia's current mantra: 'Nude Food'.
She is passionate about making healthy, nutritious food simple and delicious and wants to help Kiwis enjoy the benefits of raw, natural food.
"I'm really enjoying working fresh produce from the garden at the moment," she says.
"Lots of broccoli, kale, silverbeet and beetroot. Our dining table is currently covered in over a hundred seedlings which I've planted from seed, waiting for the temperature outside to get warmer before I can transplant them.
"Autumn is the most abundant season for us - we can pretty much live off the land in autumn," says Nadia.
Nadia was – and still is – passionate about food and cooking, having published 11 different cookbooks, running a successful YouTube channel with more than 19,000 subscribers and of course her meal delivery services 'My Food Bag' and 'Bargain Box'.
As a cofounder of My Food Bag in 2013, Nadia helped many Kiwi household banish the thought of: 'what's for dinner?' by providing a nutritious ingredients and delicious recipes to thousands of New Zealand tables.
But at the centre of all she's done, Nadia loves real food. Her 'Nude Food' ethos centres on showcase natural food – free of additives and packaging. She's passionate about making nutritious food easier, tastier and healthier.
"Eat real food that comes from the ground, sea and sky, and less from the factories," she says.
Nadia will be at the Tauranga Home Show at Trustpower Arena Baypark on October 17-18 at 2pm each day in the BespOak Live Cooking Theatre.
For more information, visit: www.taurangahomeshow.co.nz
More on The Weekend Sun...