Build a dream home with Signature Homes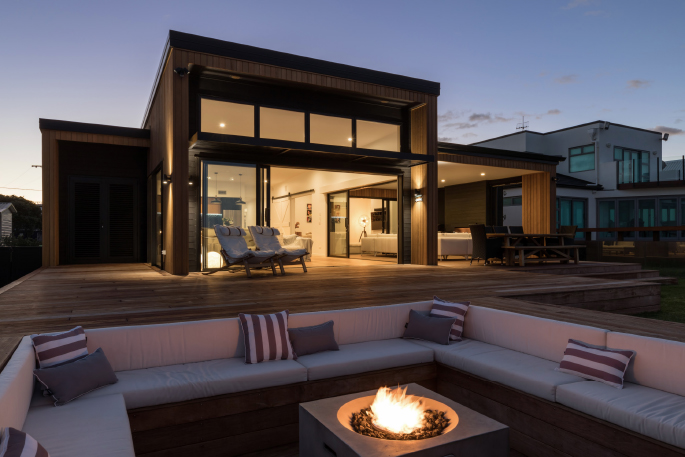 Signature Homes Tauranga & Bay of Plenty are your experts when it comes to building quality homes to suit all budgets and lifestyles.
Whether you have an idea of your dream home planned out or you're just starting your building journey, whether you have land or are looking for some, the expert team at Signature Homes will help you create a space that's perfectly in tune with your lifestyle.
There's never been a better time to build new. It gives you the ability to secure your new home at a guaranteed fixed price and protect yourself from the steep price increases in the existing residential property market. There are plenty of finance options available to assist you into your new build.
If you're thinking of building, it's worth visiting one of Signature Homes' stunning showhomes in Tauranga. In the rapidly developing coastal development of Omokoroa lies Signature Homes' Design & Build showhome, a thoughtfully designed showcase of the options and quality you can expect when you design your new home from scratch. This showhome is on the corner of Stingray Drive and Ridge Drive and is open Tuesday through Sunday, 1pm-4pm.
The second showhome is located in beautiful Palm Springs, Papamoa. Built to one of Signature Homes' pre-designed Pacific Collection plans, the Caroline, this home is styled with an organic and eclectic twist reflecting the environment it sits in. The Caroline showhome is at 107 The Boulevard and is open Tuesday through Sunday, 1pm-4pm.
The local team won a number of awards at the recent national Signature Homes awards evening, taking out Sales Manager of the Year, Estimator of the Year, two Silver Sales awards and one Platinum Sales award.
Signature Homes will be at the Tauranga Home Show from the 16th to the 18th October at TrustPower Arena. Come along and chat with the award-winning team at Stand 371 to see how you can build your home, your way.
For more information, contact the team on 0800 102 105 or visit signature.co.nz
More on The Weekend Sun...