Community feedback requested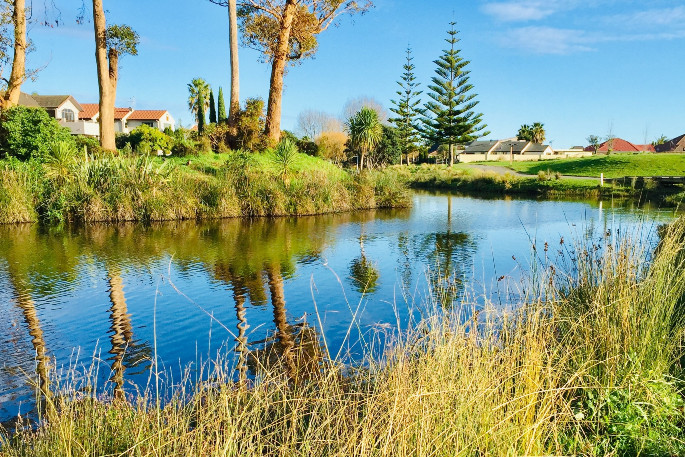 Tauranga City Council would like Papamoa locals to have their say on the completion of the planting in the Wairakei stormwater reserve before their survey closes in June.
"The planting has been stopped in the Royal Palm Beach area due to residents' concerns," says Tauranga City Council's community engagement advisor Jennifer Pearson.
"Tauranga City Council wants to find out what is important to local people regarding Te Ara o Wairakei - the Wairakei stormwater reserve in Papamoa."
A landscape plan being developed by Council for the 15km Te Ara o Wairakei Stream corridor will provide a template for enhancement of 10km over the next 10 years. It includes features such as planting, cultural recognition, signage and pathways.
The landscape plan covers stormwater reserve land extending from Pacific View Road to the Te Tumu boundary, including Taylor Reserve. The landscape plan recognises the heritage value and cultural significance that the area has for tangata whenua. The plan provides for structures, cultural art and traditional practices in the reserve.
The land on either side of the Wairakei Stream is primarily stormwater reserve land. Stormwater reserves are designed to flood as a way to manage excess stormwater after heavy rain events. Improving water quality is an important aspect of the landscape plan.
Over the past decade, Tauranga City Council's investment in dual shared walking and cycling pathways has also helped the Wairakei Reserve grow into a valuable recreation and commuter route.
A report is being prepared for Council in the next two months, taking into account further community consultation. The intention is to include all stakeholders, including residents, tangata whenua and the wider community to enable commissioners to make their decisions.
"We know many of you understand how important this corridor is for biodiversity for Tauranga Moana and especially in the Papamoa area. We need to ensure the commissioners hear from a range of views to make their decision," says Jennifer.
The survey which closed on June 17, will help the commissioners decide whether to complete the planting through the whole of Stage one to Golden Sands later in 2021.
"We'd appreciate it if you distribute this survey link far and wide, to give everyone an opportunity to have their say."
The survey can be completed at: www.tauranga.govt.nz/wairakei_surveyThe survey can be completed at: www.tauranga.govt.nz/wairakei_survey
More on The Weekend Sun...