Average house price breaks $1 million mark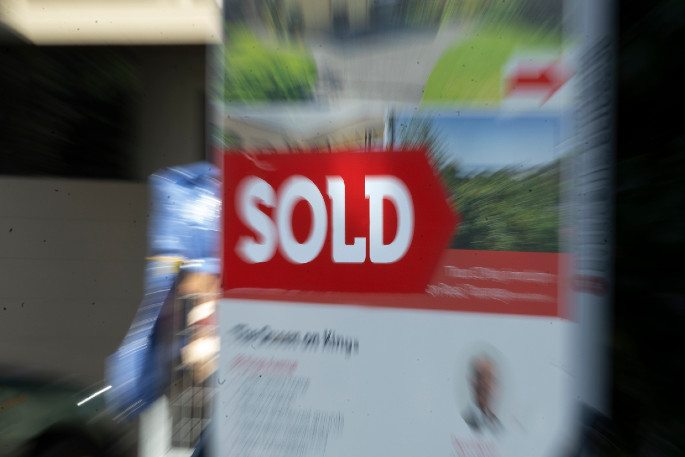 The average house price in Tauranga has hit the $1 million mark for the very first time.
Despite evidence of investors slowly beginning to back away from the market and a slight reduction in price growth nationally, Tauranga has continued to track upwards over the past three months.
According to figures released this week by QV, house prices across the city have increased by an average 10.2 per cent for the three months to the end of May, and 27.8 per cent over the last 12.
The new, record-high average is $1,021,141, and the three-month change confirms Tauranga as one of only three areas to track above the $1 million average, alongside the Auckland region and Queenstown Lakes District.
Of the major centres, Tauranga has also taken over from Wellington as the top performer for quarterly value growth, up to 10.2 from 7.8 per cent last month. The capital remains close behind at 10 per cent quarterly growth.
Despite this regional leap, QV general manager David Nagel says the recent figures point to growing evidence of declining investor interest. For the first time since July last year, the Index showed a slight reduction in quarterly value growth from the previous month.
"This small reduction is particularly significant considering the QV House Price Index is a rolling average measure, which includes transactions from some of the most buoyant months earlier in the quarter," says David.
"We can expect to see further reductions in the rate of growth as the impacts of the recent tax changes for investors and credit availability start to take effect."
Estate agents have also reported receiving less enquiries from New Zealanders living overseas - an outcome QV property consultant Derek Turnwald believes could be a consequence of Covid-19 vaccine rollouts and a perceived "end in sight" to the worst effects of the pandemic.
"The Australian economy is gaining momentum again, which may attract Kiwis back over there," says Derek.
"US and UK vaccine roll-outs are going well and many highly-skilled workers may be attracted to higher salaries in these countries also.
"In the past, investors have taken three-to-four months to react to major policy changes that impact upon them, so investor attitudes are likely to be clearer by late winter or early spring time."
Of the 16 major urban centres monitored by QV, all except the four northernmost urban locations of Whangarei and the "golden triangle" of Auckland, Hamilton and Tauranga, have shown a reduction in quarterly growth compared to last month.
The average value in the Auckland region now sits at $1,336,800, up 8.4 per cent over the last quarter, with annual growth of 21.8 per cent. In Hamilton, the average is currently $810,633 – a significant 24.5 per cent higher than at the same time last year – while homes in Rotorua are now averaging $677,935.
"Strong interest still exists for Rotorua lakeside residential properties," explains Derek.
"Hamurana, Lake Okareka and Lake Tarawera all have median values of more than $1 million. Matipo Heightsalso now has $1 million-plus average values. Many of the properties in this suburb are elevated with lake views."
Across the wider Bay of Plenty region, according to the TradeMe PPI, a new record average high of $830,000 was met in May.
That figure reflects a national trend, with a 17 per cent increase across the country year-on-year, amounting to a current average property price in New Zealand of $820,950.
More on The Weekend Sun...