Turn up the heat for families in need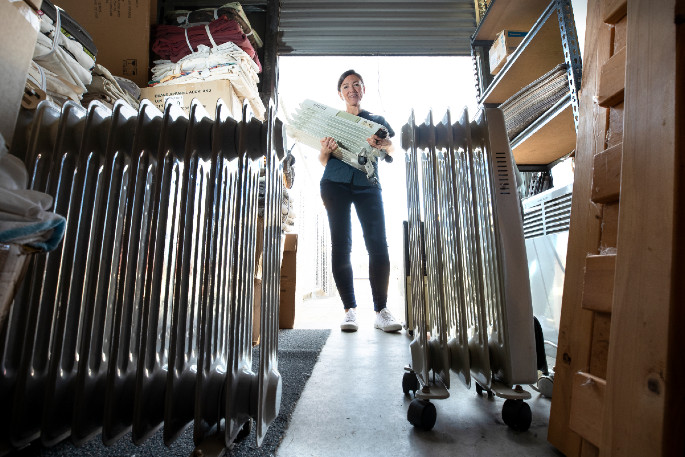 With winter just beginning, the call is out for heaters - lots and lots of heaters - to keep children warm and healthy.
Kirsty Robertson from the Bay of Plenty Healthy Homes Initiative says they urgently need column or fan heaters that are no longer in use but in good working order.
Healthy Homes get referrals from organisations including the hospital, Plunket, medical centres and hauora, to visit the homes of low income, at risk families and see how they can help warm them up.
As well as heaters, they provide curtains and blankets and at the moment their stocks of heaters are running low because they have distributed so many.
The donated heaters will go into the bedrooms of children with respiratory illnesses.
"A cold and damp home can exacerbate respiratory illnesses and concerns," explains Kirsty.
The aim is to keep bedrooms above 20 degrees overnight. Healthy Homes assessors provide the heaters and show families how to use them efficiently and effectively, says Kirsty.
She says the medical authorities have recognised that when the temperature drops below 16 degrees it is harder for your lungs to operate, and when it is below 12 degrees it makes it harder for your heart to pump blood around your body.
With many places in the Bay of Plenty tracking below those temperatures overnight, it is really important to keep bedrooms warmer than that, says Kirsty.
They need as many heaters as possible, and any that aren't placed this year will go into storage for next year.
Some people get nervous about donating heaters because they're worried about how it might affect people's power bill, she adds, but the education provided ensures families use them correctly. All the heaters are tested and safety checked as well.
The families are always grateful to receive them and it often means children don't end up back at the doctor or in hospital, she says.
To help keep a family in need warm this winter by donating a heater call: 022 4972529 or: 07 544 1882 or email: service@so.org.nz to arrange drop off or collection.
More on The Weekend Sun...