Volunteers encouraged to lend a hand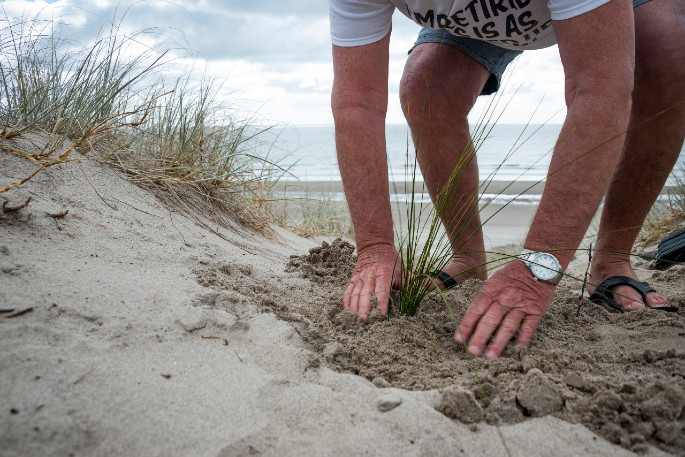 Papamoa beach lovers are encouraged to lend a hand this weekend by helping to regenerate the region's sand dunes.
"We need help from locals to ensure that these vital buffers between the land and the sea are safeguarded," says Coast Care regional coordinator Rusty Knuston.
"To do this, we plant native sand dune plants back into the front and middle dunes every winter. These plantings restore and protect the sand dunes, which in turn help protect the infrastructure and property behind them.
"Just bring a keen attitude to help, some friends and family, some gardening gloves, wear covered shoes and look out for the Coast Care flag."
Coast Care is a restoration programme, run in close partnership with local communities, care groups and schools, that aims to restore and protect sand dunes along the Bay of Plenty's beaches.
There are 25 groups throughout the Bay who all help to make sure sand dunes are not lost to erosion, weather or careless management.
Over the last 25 years, more than 250 volunteers have planted over 1.5 million native sand dune plants to help stabilise and regenerate dunes.
Coast Care volunteers also regularly help with beach clean-ups, managing the spread of weeds and pests, and fencing. Dune planting is popular as digging in the sand is quite easy and dune restoration can be enjoyable and rewarding.
The Papamoa Coast Care planting day will be held on Sunday, July 4, from 10am – 12pm. Please meet at the car park between 39 and 41 Motiti Road, Papamoa.
For more information contact Chris Ward via: coastcare.west@boprc.govt.nz
More on The Weekend Sun...