Cameron Road Project plans updated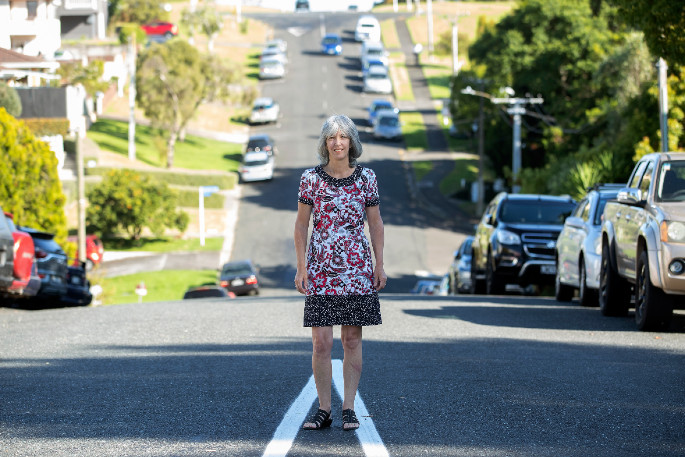 A Tauranga business owner is thrilled to be able to stay in her current premises after changes were made to the design of the Cameron Road Project.
Bernina Sewing Centre Tauranga owner Robyn Curd was considering relocating if the proposed cul-de-sac at the Cameron Road end of 5th Avenue went ahead.
"We were very relieved and so was the owner of the building," says Robyn. "It's fantastic that they're not going to be closing off the road."
If the end of the road had been closed, Robyn was concerned she would lose customers due to a lack of easy access. The store also runs sewing classes and people need to park close by so they can carry their machines into to the store, she says.
The cul-de-sac is one of many changes Tauranga City Council proposed as part of its Futureproofing Cameron Road project.
The project proposes to change access to some side road intersections from Harrington Street to 17th Avenue. There will also be a cycleway from 15th Avenue to Harington Street and on-peak bus lanes on either side of the road ending at Elizabeth Street.
After public consultation, council has adjusted the design and access to 5th Avenue will remain but the intersection will also be narrowed to encourage people to turn into the street slower.
There is an angled parking bay on 5th Avenue outside the Bernina Sewing Centre that currently has no time limit.
"All along this whole area, by 7:15am there isn't anywhere for anybody to park," says Robyn. "Even our staff have to walk about four blocks."
She would like to see this changed to include a time limit, or have two hours free then become paid parking, but is hopeful it will be included in the design.
Council director of transport Brendan Bisley says at this stage no decisions have been made and there are no confirmed plans for the intended parking time limits on 5th Avenue.
Another concern raised by businesses surrounds prohibited parking on the bus lanes during peak hours. The proposed times are 7-9am and 3-6pm.
Bayride Motorcyles owner Catherine Fleming has previously told The Weekend Sun the bus lane will negatively impact their business because they need parking during peak hours.
"At the moment we already have customers complaining that they can't always get a park, but with this bus lane they won't be able to park at all," says Catherine.
They have customers dropping off and collecting bikes during peak hours as well as couriers delivering stock.
Tauranga City Council Infrastructure general manager Nic Johansson says based on the proposed changes, there is the potential for a net increase in the number of carparks along the route. The offset is possible by creating parking on some side roads, he says.
Council hopes to release the detailed design plans for Cameron Road in late July or early August.
More on The Weekend Sun...