Bags and bait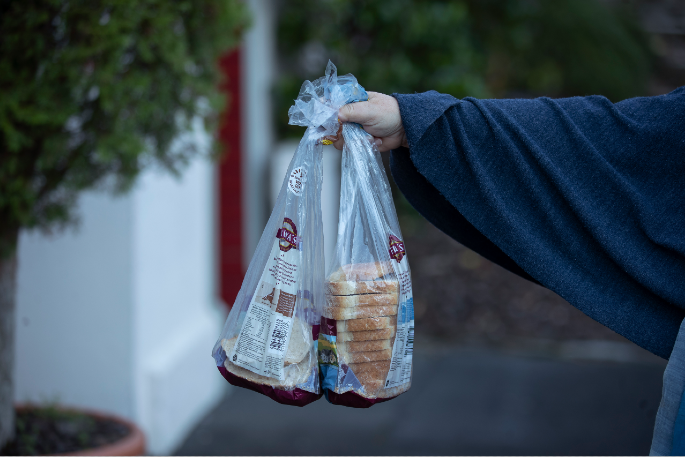 Bay of Plenty pest control volunteers have revealed the ideal way to carry rat bait into the forest – in a used plastic bread bag.
They're so effective that members of the Aongatete Forest Project group have this week made a plea to the public to donate their empty bread bags instead binning or recycling them.
"They are the ideal bag for carrying our bait, be it fresh or old, in and out of the forest, and we always need more," says a group spokesperson.
"Don't scrunch them up or tie them in a knot, just save the bags nice and flat."
According to the group, rats are on the rise in the forest. A recent rodent monitoring programme undertaken by the current intake of Bay Conservation Cadets showed an increase in the number of pests.
To combat this rise, the winter pest control campaign is under way, with a baiting day planned for Saturday, July 10.
"We're deploying a bait called Double Tap, which targets rats and possums."
In pellet form, the bait is designed to be fast acting, low residue and targets both rats and possums. Come next weekend, it'll be all hands on deck to get 500 hectares covered.
Volunteers are requested to come and help set up a bait line, with maps and instructions provided on the day. Warm clothing and sturdy footwear for walking off-track is required, while gloves are optional. Volunteers are encouraged to bring a backpack to carry any medication, a snack and a water bottle.
"There will, of course, be a hot cuppa waiting at the kohanga when you return."
New volunteers are welcome to come and do their bit to help protect wildlife at Aongatete Forest at either the Winter Baiting Day or one of the recurring Volunteer Wednesday events.
The Winter Baiting Day will be held from 8.30am – 12pm on Saturday July, 10. Volunteers are asked to meet at the top end of Wright Road, Aongatete. Don't forget your bread bags!
More on The Weekend Sun...