Volunteers needed to help new mums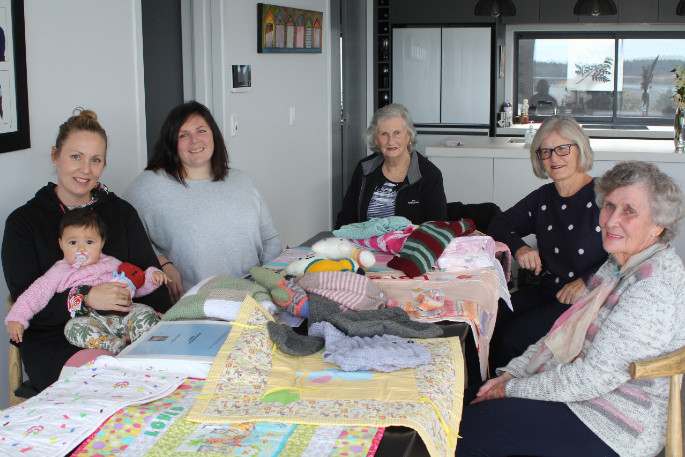 Marcia Guest made it her aim to become more involved in her community following the death of the Kahui twins in June 2006.
Three-month old twins Chris and Cru Kahui died as a result of traumatic brain injuries, and like so many New Zealanders, Marcia could not understand how something so tragic could go unnoticed by those around the family. As a result, Loved 4 Life was born on the Kāpiti Coast a year later.
The not-for-profit organisation was founded with the objective of helping new mums settle in to their new role.
Loved 4 Life reaches out to families in local communities after the birth of a new baby to show them that they are loved and supported – especially to those families who find themselves alone with grandparents and extended family living far away.
Since their launch in 2007, the organisation has reached other parts of Aotearoa, with 17 chapters now working to help mums in their communities.
Three of these chapters are based in the Bay of Plenty.
Cathy Taylor started Loved for Life Ōmokoroa in 2017, and has since gifted homemade quilts, woollen garments, blankets and a home cooked meal to over 80 families locally.
The chapter also continues to have morning teas for new mums once a term so they can remain connected with members of the wider community.
The area covered extends to Pahoia, Whakamārama and Plummers Point, but as more and more requests come in for help from further afield, the Ōmokoroa chapter of Loved 4 Life needs more volunteers around the Bay to cater for new mums that want to join.
"We have got a great group of knitters and sewers here," says Cathy, "but now we're being asked 'will you go visit a baby in Waihi or Tauranga?' and we just don't have the resources to do that.
"We currently have a small chapter in Tauranga and another in Welcome Bay, but we need more chapters in the Bay of Plenty area, and more volunteers to be able to make that happen.
"There is a desire to spread it, but we need volunteers."
Ōmokoroa resident and mum Kelly Aitken says as a first time mum, it was a welcome blessing to see Cathy's friendly face show up to provide support after being thrown into the unknown of parenthood.
"Having support like this in the community when family don't live close has been a huge comfort," says Kelly.
"I have especially benefited from the special morning teas that are put on for new mums to come together and socialise— something that is important but hard to do as a new mum."
If anyone is interested in making a small difference to the lives of new mums, visit: www.loved4life.com/join
More on The Weekend Sun...