Support key to cancer fight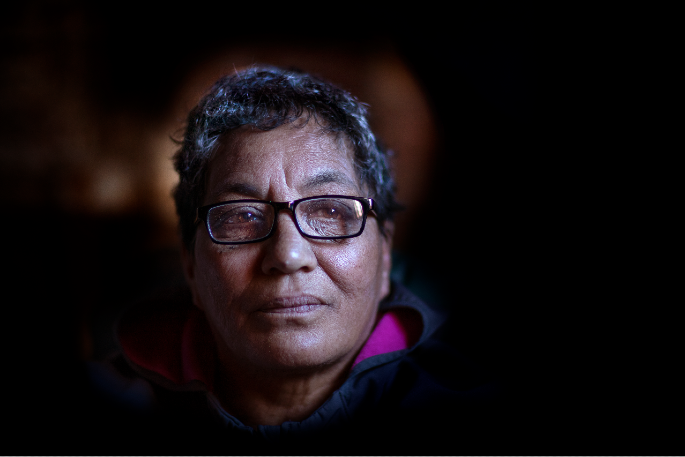 When Frances Devon found a lump in her breast, it was the last thing she was expecting.
There is no history of breast cancer in her family. "It was a hell of a shock," she says.
Frances has had a single mastectomy but tries to "live life as normal as possible". She says she didn't fit the normal criteria for breast cancer and had three separate checks before being diagnosed with a stage three tumour. Her options were chemotherapy or a mastectomy.
Four years on, the Tauranga woman can talk about it openly, but it's not something she has shared with many people.
"I don't go around telling everybody that I've had this because they look at me differently," says Frances.
At first she was in disbelief and didn't want to tell anyone, but eventually told her sister and word spread amongst her 12 siblings. Initially, they too found it hard to accept because she is the first one in five generations to get the disease. Her three children flew home from Australia when they could to help.
According to Breast Cancer Foundation NZ, only 5-10 per cent of all breast cancers are hereditary. Around eight out of 10 women who get breast cancer don't have any family history of the disease.
The 61-year-old is sharing her story as a way of thanking everyone who helped her – from the doctor who gave her the results of her biopsy, to those that brought her meals at home while she was recovering.
"I had all the support in the world," she says. "Support is the number one thing that you need, and at the right time."
Frances received help from the Cancer Society and the Breast Cancer Support Service Tauranga Trust.
"I was supported all the way through. I can't give enough thanks to them. I was never left alone and they walked me through everything."
Her reluctance to remain in hospital after her procedure - because it is "gloomy place" - and complications from her diabetes mixed with doing a bit too much led to an infection.
It was then she listened to her doctors and stayed at home in bed while nurses and people from the Cancer Society came to help.
"Afterwards you start to reflect," recalls Frances.
"I've got a part of me taken away and for my [Māori] culture we like our body whole. When you take something away, that's sad in itself.
"Within our culture, we just don't do those things. So the grieving is quite different."
Frances is of Ngāiterangi and Te Arawa decent.
She wasn't sleeping and was anxious that the cancer might return. Although she was on radiation medication, she decided to go back to work.
"I never told anybody I had it. I tried to just go back to work and that got the better of me."
Realising this was too much, Frances took a step back and volunteered at a Waipuna Hospice Charity Shop. This was her way of repaying the kindness she had received when she needed it most.
"They were really good and I could come and go. That was healing. Lying at home on the bed wasn't healing me. The idea is to just get out there and fight it."
Now she lives as healthy as possible, with the occasional treat to manage her diabetes, and works part time. She continues to try and repay the help she received.
"One good deed a day, that's what my mother would say."
More on The Weekend Sun...