For the wellbeing of all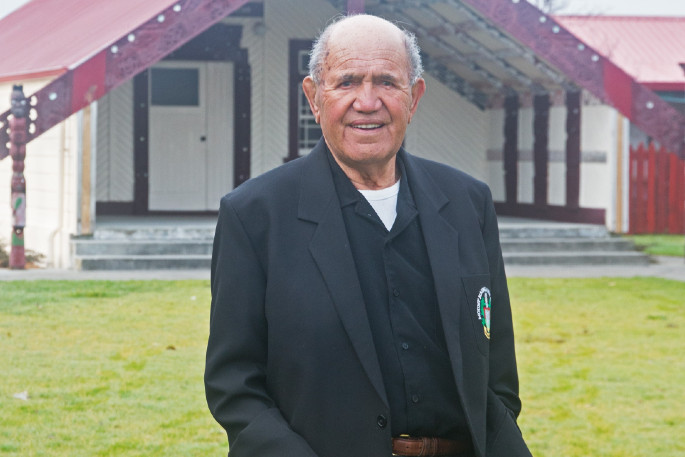 There's a well-versed whakataukī (proverb) in Māori first expounded by King Tāwhiao and endorsed by past and present followers of the Kīngitanga that goes:
'Me mahi tahi tātou
Mo te oranga o te katoa
We must work together for the wellbeing of all'
It's a whakataukī that for me speaks volumes of the lives lived by Dr Kihi Ngatai, QSM, and his beloved wife Maria Hokimate Ngatai, QSM, who were our neighbours up on Te Haumaruru Hill here in Te Puna for the past 21 years.
Koro Kihi, as he was known around these ways, sadly passed away last Sunday night and the thousands from almost all of the 72 Iwi in the country who came to pay their respects is testament to the legacy left by these two bridge builders between Māori and non-Māori - for the wider wellbeing of the Tauranga Moana community.
Although it seems like only yesterday since Maria passed away exactly four years ago to the day, time has stood still once again with the passing of Koro Kihi. Not only has the tallest of totara fallen from the forest floor, so too has the regal richness this couple have left as a legacy of love, laughter, loyalty and learning.
Or in kiwifruit terms - Kihi and Maria were the pioneers of Māori kiwifruit farming in Tauranga Moana - the vine has been pruned back to the original graft. In these challenging times of Covid, new growth is needed now more than ever, on the paepae, and in the forest of tall totara from where Māori believe all knowledge is born.
Koro Kihi was strong in his faith and followed in the footsteps of those who brought the teachings of Catholicism to Te Puna in the late 18th century soon after Bishop Pompallier arrived in Aotearoa. To this day, Māori mass is celebrated in the whare karakia - the church of St Josephs, as it has been, since the church was built by Borell and Bidois and opened in 1900.
Together Maria and Kihi campaigned to the Hamilton bishop and local Iwi for the founding of our Aquinas Catholic College here in Tauranga, and alongside esteemed Ngāti Ranginui Iwi leader Dr Morehu Ngatoko, the statue of Tangaroa has been placed to greet our manuhiri or visitors into the safe anchorage of Tauranga.
In their final resting place up on Epiha Urupa in Te Puna, these two QSM recipients can look out across their moana to Mauao and make sure the vines of love, life, loyalty and learning they have planted will continue to grow for the wellbeing of all.
Many have told their stories this last week about the legacy Kihi and Maria have left.
One remembered Kihi as the train driver who fought in Korea for his country and in the courts on and against the Waitangi Treaty claims, as a member of the Waitangi Tribunal presiding over injustices by the crown and as a claimant against the crown on behalf of his Ngai Te Rangi Iwi against the alienation of their sacred maunga Mauao, that he filed on August 24, 1995, and registered as claim Wai 540.1
And Nanny Maria who is "all about the relationships darling – absolutely". There are memories of our Tahatai Coastal Care group - Maria as chairman and me as her secretary-without-the-skirt will linger on forever.
For me as a neighbour with a pakaru waewae or broken leg, who was able to wobble next door in my gumboots and dressing gown last Monday morning to bid "mon ami Kihi au revoir", the moment was magic.
It was all about whānau caring for each other with love, laughter, loyalty and learning.
And now, we the community of Tauranga Moana get to carry that legacy forward together, for the benefit of all.
Moe mai ra e te Rangatira.
More on The Weekend Sun...