Reflecting on the kiwifruit season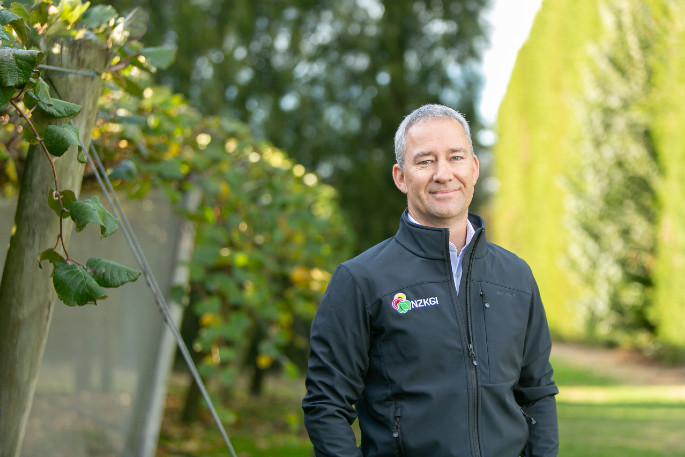 The Bay of Plenty kiwifruit industry registered a record-breaking season in 2021, despite some of the biggest challenges ever faced by the sector.
In the face of the Covid-19 pandemic and subsequent difficulties, the industry generated a global revenue of $3.58 billion.
However, New Zealand Kiwifruit Growers Incorporated (NZKGI) chief executive Colin Bond says the problems facing the industry are far from over.
"Yes, all the kiwifruit was picked, but there was a lot of pressure on our people," says Colin. "Such a situation is unsustainable."
It is estimated the kiwifruit industry will require 24,000 seasonal workers in 2022.
"Historically, 25 per cent of those workers have been backpackers and a further 17 per cent RSEs [overseas workers from the recognised seasonal employers scheme].
"But even with a change to border settings, it's unlikely this workforce will be available to the extent it has been in the past. It's this gap in workers, plus the growing volume, that has me concerned about next year."
The government announced this week that RSE workers from Vanuatu, Tonga and Samoa can travel to New Zealand quarantine-free to work in the primary sectors – a move that Colin says is welcome news for NZKGI.
"NZKGI continues to work with industry and government to finalise the details of the announcement," he says.
"However, it is expected that this announcement will provide growers with more certainty around labour supply.
"New Zealanders remain the first priority for employment in the kiwifruit industry. The industry has and will continue to run programmes to train and attract New Zealanders to the horticultural industries."
A picker's perspective
The changing pressures on the industry didn't stamp out pre-existing issues faced by kiwifruit workers.
Pickers still waited in orchard carparks hours after being called in at the mercy of the weather, and were sometimes sent home without pay.
A first-time New Zealand kiwifruit picker, who does not wish to be named, says he had to wait for up to three hours around ten times, and on three of these occasions he was sent home with no work.
He says sometimes the rain hadn't started when workers arrived, but they had to wait for the green light from growers who didn't want to pay for half-full trucks of fruit.
The picker says the pay rate was good when work was on, but a rainy start to the season meant weeks with only one-to-two days of work were common.
He says the recruitment version of kiwifruit work isn't as accurate as it could be.
"It's advertised as a fluffy, 'make heaps of money quick' job, but that of course depends on the weather.
"The work is harder on your body than many expect – if you're new, you definitely need days off to recover.
"But I think the good parts about kiwifruit work are under-advertised too – you meet people from all walks of life, even more so because of Covid.
"That's what made it a great experience."
Finding solutions
Colin says employers treating their workers well is part of the answer to the labour shortage.
"You can't pick kiwifruit when it's wet," he says, "but there are solutions employers are starting to think about, like giving pickers the opportunity to work in a packhouse when the weather turns on the orchard. The whole industry needs to start considering these kinds of initiatives.
"My impression is there's an increasing willingness by employers to think differently about how we solve these problems."
More on The Weekend Sun...