A symphony of shows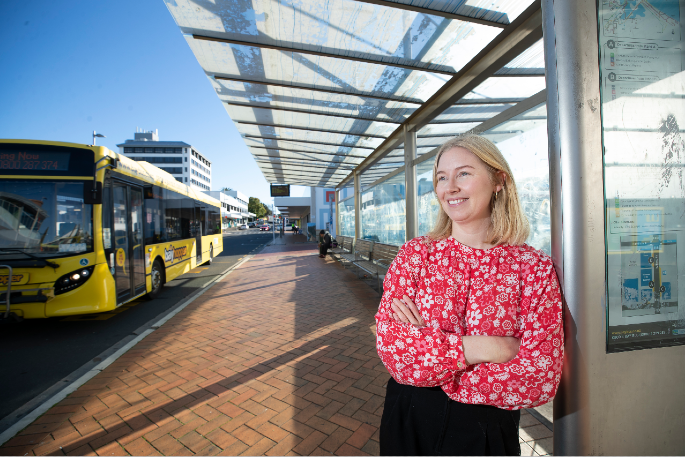 Mauao is to get its own soundtrack as part of the Tauranga Arts Festival.
The programme for the festival that runs from October 21-31 has been released this week, with 45 shows and events for people to enjoy.
Musician Riki Gooch has been commissioned to create a soundscape, Te Manawataki o Mauao, that will provide people with an immersive experience as they walk around the maunga.
The composition changes depending on where you are on Mauao - it weaves in the history of the landmark and runs through the app Sonicity. It will only be available for the duration of the festival and is a first for Tauranga.
Te Manawataki o Mauao is one of the highlights for Tauranga Arts Festival artistic director Gabrielle Vincent.
"It is the heart of our festival," she says. "Riki has made it quite a meditative experience, so he doesn't want to create a composition that is going to completely override the natural soundscape of Mauao."
The theme for this year's festival is joy and togetherness, and the programme has been inspired by Tauranga's people, landscapes and wairua, says Gabrielle.
"Tauranga is a really diverse place, so we want our programme to echo that," she says.
"You really want to have a range of works that are going to be suitable for a whole different range of people.
"We have got ticketed experiences, but also free or low cost experiences. I think that's really important, to offer a whole suite of things.
"We're really looking for an uplifting experience for our audiences, especially with everything that's happened in the last year," she says.
The festival didn't happen in 2020, and despite not having international acts in 2021 festival goers will be treated to many acts that would normally be touring overseas, says Gabrielle.
Kiwi Thom Monckton had been based in Finland, but is now back in New Zealand and presents The Artist - a physical comedy and circus show.
Another highlight for Gabrielle is Every Brilliant Thing by Duncan Macmillan. The play is described as a warm deep hug. "That is exactly what the show is," she says.
"It is talking about mental health and the experience starts from a kid's perspective, right through to adulthood. You track this boy's journey and it's really moving, but at the same time incredibly hilarious."
The Willow Street Project by Sara Hughes will see bus shelters transformed with artwork inspired by the joy of sunrise. This and three other art installations around the city centre have been developed with artists by Supercut Projects.
Tauranga Fringe Festival returns to the Historic Village on October 23, bringing a spectacle of strange creativity and alternate art practices.
Kiwi music icon Che Fu and his band The Kratez are performing Return of The Navigator, celebrating 20 years since the award-winning album was released on October 30.
A festival hub will once again be established at Baycourt Community and Art Centre with two theatre venues inside and the travelling venue, Carrus Crystal Palace, with its Kiwiana-themed interior, on the Baycourt lawn.
For more information about the Tauranga Arts Festival visit: www.taurangafestival.co.nz
More on The Weekend Sun...