Port workers ready to sacrifice jobs over vaccine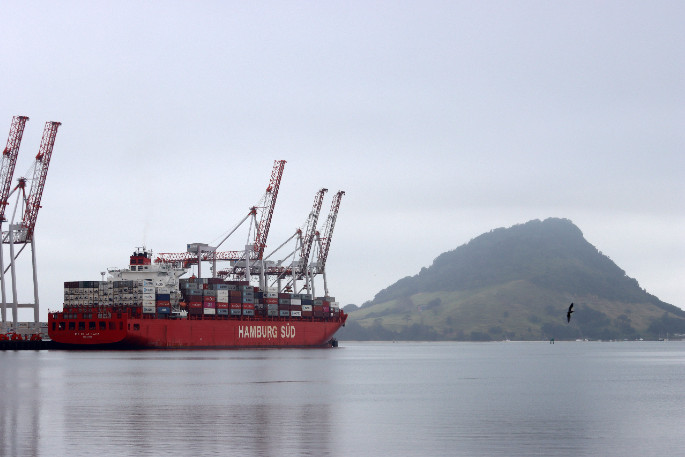 A number of port workers in Tauranga are prepared to lose their jobs rather than receive the Covid-19 vaccination, according to one port employee and the Maritime Union.
A port worker, who is not directly employed by Port of Tauranga, says he knows of one company that will be losing "most" of their workers on September 30.
Frontline port workers must have received at least their first dose of the vaccination by the end of September under a government legal order.
The worker, who spoke under anonymity, says some employees have cited religious beliefs as the reason behind their vaccine hesitancy.
He suggests at least two stevedoring companies, Independent Stevedoring and C3, will lose staff as they are unwilling to get vaccinated.
"Come the 30th [of September], those companies will have a few people leaving the job," he says.
Independent Stevedoring and C3 both declined to comment when approached by The Weekend Sun.
Maritime Union of New Zealand national secretary Craig Harrison says he respects the "freedom of choice" workers have regarding the vaccine.
He could not comment on the number of workers who are likely to be leaving their roles, however he does admit some workers have informed him they are going to leave, rather than get vaccinated.
"We understand there are some workers who are making the call, that their conviction is they don't want to get vaccinated," says Craig.
"Some are saying they will actually finish up and look for something else to do."
The Bay of Plenty's low vaccination figures at the port became clear earlier this week, in the wake of the Covid-19 scare onboard the Rio de la Plata container ship.
The ship, which has now left the Bay of Plenty for Malaysia, was berthed at the Port of Tauranga for four days last week before 11 of the 21 crew onboard tested positive for Covid-19. Port workers were cleared to work on the ship, despite alarm bells being sounded regarding an Australian pilot, who had been on board, testing positive for Covid-19.
An initial 94 port workers were identified as contacts. It later became clear that only nine of those workers have been vaccinated.
It then emerged that 60 per cent of frontline workers at the Tauranga port are unvaccinated, despite vaccinations being available since March.
Prime Minister Jacinda Ardern and Covid-19 Response Minister Chris Hipkins suggest
misinformation is a potential factor behind the low vaccination uptake among Bay of Plenty port workers.
A Port of Tauranga spokeswoman says "almost all" of their frontline staff are vaccinated. However, she also clarifies there are dozens of companies that work on the port.
"We strongly support vaccination and have provided information sessions and vaccination centres on site," she says.
"We are hosting another two vaccination clinics on site over the next two weeks. Vaccination is another useful tool in the fight against Covid-19, but we will continue to follow all of our other precautions that have worked for the past 18 months."
More on The Weekend Sun...