Time springing forward on Sunday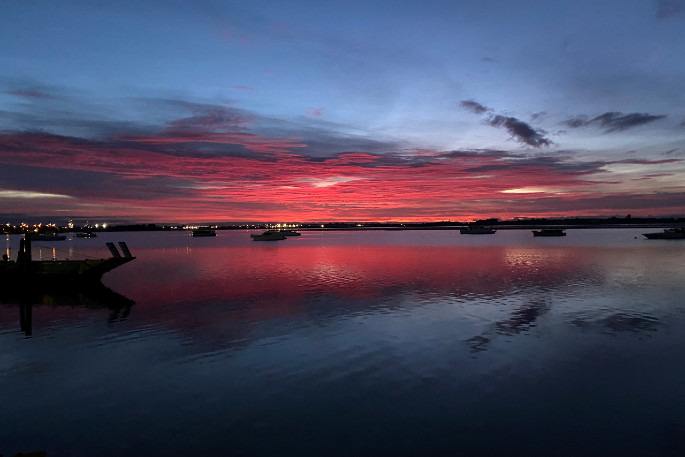 New Zealand is set to spring forward as Daylight Saving time begins this weekend.
Clocks will go forward by one hour at 2am on Sunday, September 26. Daylight saving time will continue until Sunday, April 3, 2022, when clocks will go back by one hour to NZ Standard Time.
There's always been a bit of confusion around Daylight Saving Time, but here's the deal: in the spring, you "spring forward", or move the clocks ahead one hour, meaning we lose an hour instead of gaining one.
Some don't need a reminder to change a clock that changes itself. It's 2021 so why do we need a reminder? Others, however, may say the hour they lose this weekend was the hour they were planning to go to the gym anyway.
And others may wish the clock could be wound forward a whole year to get past months of daily Covid-19 updates and to bypass the upcoming elections.
Think of it this way – we're one step closer to warmer weather, longer days and lots more sunlight. Unfortunately, the weather hasn't quite caught up to that yet, so we'll have to wait a while to ditch our winter jackets. But at least this is proof that we're nearing the end of winter!
During the Daylight Saving months we are on 'New Zealand daylight time', which is one hour ahead of New Zealand standard time.
Most New Zealanders should experience a seamless transition, with modern electronic devices adjusting automatically. However, older devices may need to be adjusted manually.
While adjusting clocks and devices, it is a good time to check emergency plans, survival kits and smoke alarms.
Background
New Zealand officially set a national standard time — called New Zealand Mean Time — at 11 hours and 30 minutes ahead of Greenwich Mean Time (GMT).
Daylight saving was introduced in 1927, however the dates and times were changed several times over the following years.
During the mid-1940s, daylight saving time was discontinued and New Zealand Standard Time was imposed year-round. This lasted until 1974, when Daylight Saving was trialed again and then officially introduced in 1975.
In 2007 parliament officially extended Daylight Saving by three weeks from the last Sunday of September to the first Sunday of April.
Did you know?
The Chatham Islands observes Chatham Island Standard Time, which is 45 minutes ahead of New Zealand Standard Time. During the Daylight Saving period, Chatham Islands time moves forward one hour like the rest of New Zealand. This is known as Chatham Island Daylight Time. Chatham Islanders should put their clocks forward on Sunday at 2:45am.
More on The Weekend Sun...