Water safety kicks off in term four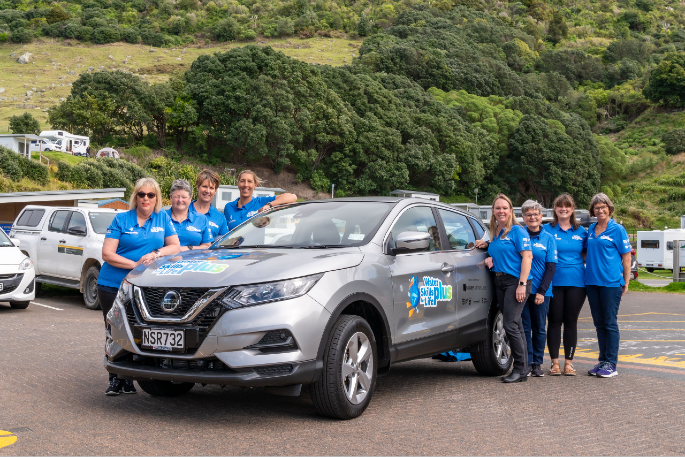 The Water Skills for Life Plus pilot project is ready to be delivered into a number of local schools in term four this year.
Major partners and funders from the Tauranga pilot project all have one thing in common – keeping children safe in, on and around the water.
And while the official launch of the project has had to be postponed due to Covid-19 alert levels, the programme is ready to take off in schools next term.
Swimming NZ Education and Water Safety NZ manager Karen Dalldorf says the team of educators are excited about getting into the identified schools to engage with teachers and students.
"This programme wouldn't be happening without the amazing funding support of local businesses and individuals, and a team of well qualified educators who have come on board to deliver into the schools," says Karen.
"We have received great local support and people are really enthusiastic about the initiative and want to see this pilot project succeed, so it can be extended to more schools and communities in the future.
"When we are able to host the launch with our funding partners, we'll share the specifics around the project, the resources that have been developed, our aspirations and goals for the programme and how we're making this happen, so children and teachers get massive benefits out of the in-school pool programme."
Karen, who has years of experience with water safety, has been around since the beginning of the project.
"We already have the standard WSFL programme that runs across the whole country for primary and intermediate schools," she says.
"However, Anne McLeod got together with Water Safety NZ and Swimming New Zealand because she wanted to offer children in the Bay of Plenty and Tauranga more than just the standard programme.
"She wanted to give them more support than what they were already getting.
"So that's how the Water Skills for Life Plus pilot project came about – It was going out to local funders that wanted to keep their own children safe in their backyard.
"In the end, we got a whole lot of funding from a whole lot of amazing people and that's how the programme was born.
"It's all about giving the children and teachers a lot more support and doing so in various ways.
"It's practising skills in the classroom then hopping in the water and doing so multiple times, to reinforcing that learning back in the classroom again with interactive activities and games to cement that learning.
"It's a really cool programme and I'm super excited to be a part of it."
More on The Weekend Sun...