Health leader hits out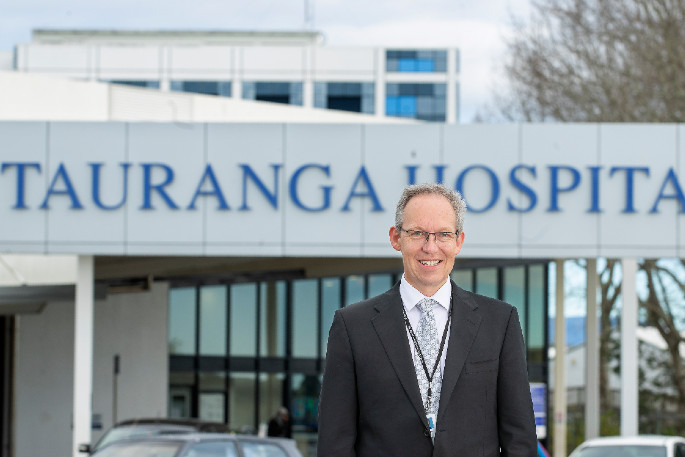 A Tauranga health chief says holding events such as last weekend's public gathering at Memorial Park is like asking Covid-19 to "come and get us".
Bay of Plenty District Health Board CEO Pete Chandler spoke out after thousands of people took part in a 'freedom' protest in the city last Saturday.
"Why would anyone stand in the path of a hurtling freight train and say: 'I dare you'," asked Pete via Twitter.
His comments conveyed the sense of disheartenment that he believes was felt by hundreds of health care workers who have worked tirelessly across the Bay of Plenty to prevent the spread of the virus.
"It was deeply disturbing to see the huge crowds that gathered in Tauranga," says Pete. "It may well have been a nice day out for many that attended, but I can assure you that the Bay of Plenty Health Network is incredulous at this reckless and irresponsible event being held at this time of immense vulnerability for the Bay.
"Across our hospitals, Hauora providers, GP practices, medical centres, aged residential care and pharmacies we are all doing everything we can to support as many people as possible being safely vaccinated, applying maximum safeguards to prevent Covid getting into our facilities and to be as ready as we can to care for the unvaccinated, who the virus will target."
Pete says over 95 per cent of current Delta outbreak hospital admissions are unvaccinated.
"At current levels of vaccination across the Bay of Plenty, if Delta hits and we are unable to contain it we have an extremely serious situation on our hands," he says.
"This really is a race against the virus which is closing in around us, so we'd urge those who haven't yet got vaccinated to please, please do so while there is time. This is not a game, and there is no 'undo' button."
Pete also responded to a tweet by someone who claims they are unable to visit their dermatologist for skin cancer treatment as they have not been vaccinated.
"Folks, are you not seeing what's happened all over the world?" he asks. "The freedom we all want is in front of us as soon as we're safely vaccinated.
"Aside from some of our smallest rural communities, nearly everyone's had the opportunity now but it's not too late."
Saturday's gathering at Memorial Park was made up of thousands of people who were not practising social distancing or wearing masks, which increases the likelihood of Covid-19 being transmitted.
"Events like that significantly increase the risk of our first outbreak – it's like taunting the virus to come and get us," says Pete.
"Without mask wearing and distancing, having so many people together in one place is indeed like standing in front of a hurtling freight train and saying 'I dare you'.
"We may be lucky and dodge yet another bullet in the Bay, however if we get any cases from events such as this it would be highly unlikely that we would be able to contain an outbreak given the number of people there."
He is imploring the Bay of Plenty community to get vaccinated.
"This is the biggest international health crisis in over 100 years and we have the benefit of history and science available to us to keep safe.
"This is not a government issue, it is an issue of a deadly virus being spread by humans. Our behavior and our choices have consequences, and we all want freedom, but in this case freedom will come from our collective responsibility to each other by following the safeguards and by getting ourselves and our whānau safely protected with the vaccine."
More on The Weekend Sun...