Help to complete Rena documentary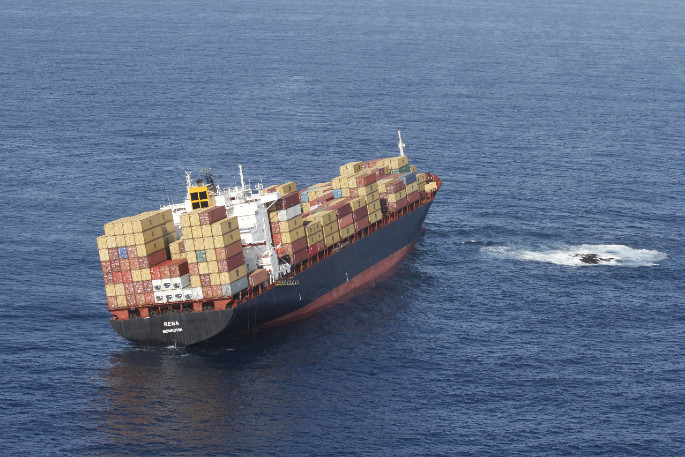 Local filmmakers planning a documentary about the response to the Rena disaster are asking the Bay of Plenty community to get behind a crowdfunding campaign to help make the film.
Titled The Rena, the reef, the residents, the documentary will capture the memories and thoughts of some of the more than 8000 volunteers, local government officials, businesses, wildlife experts and iwi involved.
"There are many sides to every story, and ten years on locals each have their own stories to tell," says Rosalie Liddle Crawford, who together with Anton Steel has already interviewed almost 30 people.
"The heart of this documentary will be the recollections of these characters and also the leaders of the community at the time and the effects it had on them, both then and now."
Executive producers and Sun Media directors Claire and Brian Rogers joined forces with Rosalie and Anton to make the documentary. Sun Media publishes The Weekend Sun newspaper and online news site SunLive - the first media outlet to break the news to the world that the Rena had run aground on Astrolabe Reef.
"It was a reasonably calm day and we got there pretty quick," says Brian. "The scene that unfolded when we arrived was indescribable, and we could tell straight away that this was going to be a major environmental problem."
In the days and weeks that followed, Brian and his news team covered everything, from containers and oil coming ashore, to the clean-ups and community response.
The footage, as well as thousands of photos that Sun Media have archived from 2011, are being made available for the documentary which Rosalie and Anton plan to complete in early 2022.
"Thousands of locals were involved in the aftermath, with a groundswell of volunteers going out daily to help save wildlife and clean up the oil and debris," says Rosalie. "Now we want to invite them to help us make this documentary."
To complete the film, a crowdfunding campaign will run over the next six weeks, with an opportunity for anyone who would like to see their name in the film credits to once again be a part of a community project.
Two-minute teaser videos will be released each week during the campaign on SunLive, showcasing some of the interviews already completed and covering facets of the community efforts including iwi involvement, some of the politics behind the scenes, and the wildlife response.
Funds are needed to cover the costs of editing and post production.
"From $5 donations right up to corporate sponsorship and match funders, we are inviting everyone to help us make a top quality production," says Rosalie.
"This is an opportunity to have your name included in the film credits. Please help us complete this historical story about our community."
To help complete the documentary, visit: www.boosted.org.nz and search 'Rena'.
More on The Weekend Sun...