Waterfront concert attracts top NZ artists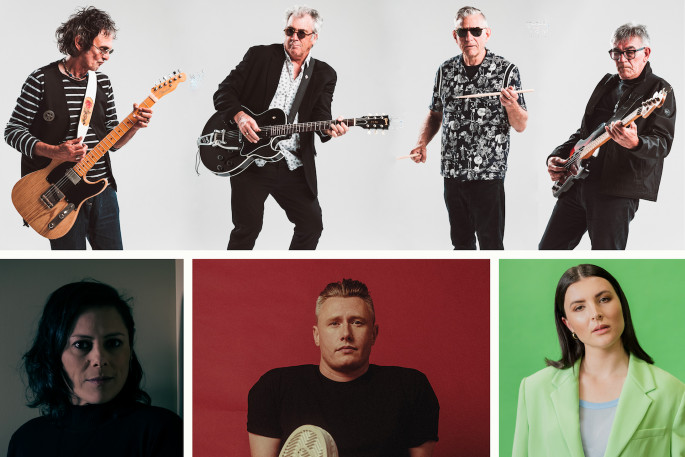 A concert featuring some of New Zealand's top artists has been announced for Tauranga waterfront this summer.
Described as a boutique concert celebrating Tauranga's coastal paradise, The Seafarer's Playground is set to provide stunning tunes, views, food and brews on Saturday, February 26. Early bird tickets have already sold out.
Top artists set to perform include Hello Sailor, Anika Moa, Louis Baker and Georgia Lines, with more to be announced.
Organisers Events Innovated say the first lot of tickets have already sold out. "There has been a great response so far. Early birds went quickly, so it's good to see people want to get out and attend gigs this summer.
"All tickets to this one are under $100, which you don't often find with outdoor concerts with such substantial artists on the line-up."
This will be Hello Sailor's first performance in Tauranga in ten years. Harry Lyon, co-founding member and lead guitarist, says the classic Kiwi band, who recorded hits such as Gutter Black and Blue Lady, are excited to be playing in the Bay again.
One of New Zealand's most established and celebrated singer-songwriters, Anika Moa, will play an intimate acoustic set featuring some of her most famous songs, such as Youthful and Falling in Love Again.
Joining her on the bill will be soul sensation and highly acclaimed singer-songwriter Louis Baker. He will perform with his six-piece band, showcasing his impressive catalogue of modern-soul-infused songs that have gained him fans around the world.
Mount Maunganui's very own success story, Georgia Lines, will play her first hometown show of the summer. Performing with her band – and coming off the back of a stellar year with the release of multiple new singles – Georgia's R&B sprinkled pop tracks will kick-start the afternoon.
Events Innovated say the The Seafarer's Playground is designed to give people the chance to experience the waterfront in a completely new way. With gates opening in the afternoon, attendees will be able to enjoy food and beverages in the sun, while taking in the music with the stunning views across the harbour.
The event will feature food trucks, a licensed bar, chill-out zones and a line-up of world class musicians.
Events Innovated describe The Seafarer's Playground as "uniquely Tauranga" and a way to celebrate the area.
"We've got one of the most incredible waterfronts in the country, yet it's highly underutilised. We want to provide an immersive experience where people can really enjoy the waterfront, take in the views and have international-level artists provide amazing entertainment right on the water's edge."
Tickets are now on sale and are available from: www.theseafarersplayground.co.nz
Events Innovated say the event is designed to be boutique and unique, and with less than 2000 tickets available it will be first in, first served.
More on The Weekend Sun...