Venue sought for parkrun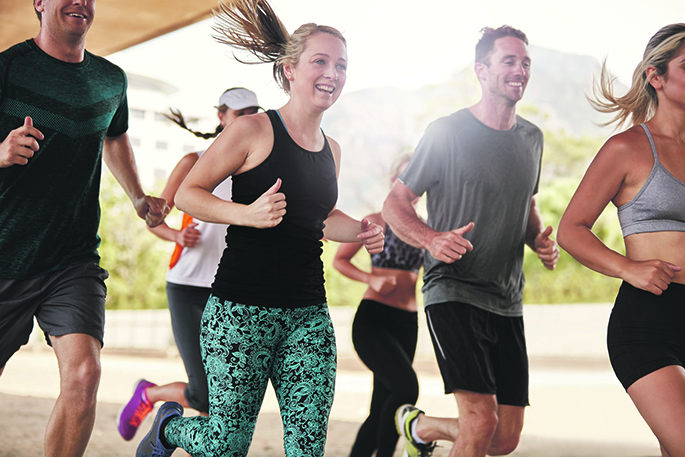 Every Saturday morning, in 17 countries around the world, there are thousands of people meeting up at local parks to go for a run together.
It's happening in New Zealand too, but not in Tauranga and parkrun New Zealand organisers Lian and Noel de Charmoy would like to change that.
Parkrun is a free, volunteer-driven 5km run that takes place every Saturday morning at 8am. It began in the UK in 2004 with a few mates meeting up for a weekly jog, but has since spread to all corners of the globe.
The first event in New Zealand took place in Lower Hutt in 2012 and now there's a parkrun in 18 locations from Whangarei to Dunedin, with more than 25,000 Kiwis taking part.
Runs are timed using a barcode system so participants can keep track of their progress, and the main aim of the initiative is to get people of all ages and abilities involved.
Lian says there has been plenty of interest in having parkrun events in Tauranga but a suitable venue has yet to be found.
"We have tried but the proposed courses haven't been entirely suitable."
Both the Waikareao Estuary walkway and Tauranga waterfront have been ruled out due to lack of space and safety barriers for large numbers of runners.
"If it's an 'out and back' course it needs to be wide enough for people to come out and back on it. From a health and safety point of view we can't run on roads or next to public roads without barriers," says Lian.
Noel says they would welcome any suggestions for suitable venues in Tauranga.
"I'm sure there must be many 2.5km courses that would be suitable for out and back."
Lian and Noel got involved in parkrun because its creator, Paul Sinton-Hewitt, was an old running buddy of Noel in South Africa.
The couple and their daughters, Caitlin and Kelly, often do the parkrun at Cornwall Park in their hometown of Auckland, which can attract more than 250 runners each week.
Among the runners are many holidaymakers to New Zealand. "There is massive parkrun tourism," says Lian.
Every parkrun has a volunteer event director and up to four volunteer assistants. "It's very much a community-based programme," says Lian.
The appeal of parkrun lies in both the group nature of the run, and that it is free to attend.
"It's a lot easier to run when other people are running with you and it's great to have someone welcome you over the finish line," says Noel.
"You know you're going to be running with like-minded people," says Lian. "There are people doing it as a time trial and then you get the walkers who just want to walk at the back with their dogs.
You'll fit in somewhere. You get to know the people around you and enjoy the camaraderie."
Anyone interested in organising a parkrun in Tauranga can email Lian at: lian.decharmoy@parkrun.com
To register and find out more about parkrun go to: www.parkrun.co.nz
More on The Weekend Sun...