Riot of colour for celebration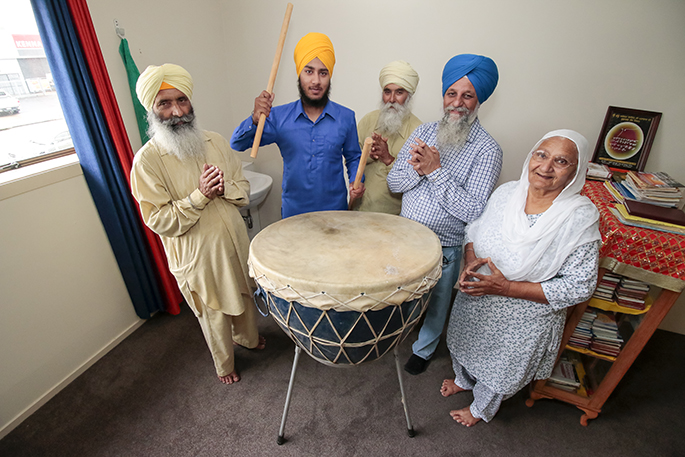 Click the image above to view slideshow
Tauranga's Sikh community will play host to thousands of visitors this weekend as people come from far and wide to celebrate the birthday of Guru Gobind Singh.
The annual Tauranga Sikh parade is in its fifth year, with more than 3000 people expected to parade in a riot of colour through the streets near the Gurdwara Sikh Sangat temple in Burrows St on Saturday morning.
The parade will leave the temple at 11am and wind its way along 14th Ave, Fraser St and Devonport Rd to the grounds of Tauranga Boys' College where there will be refreshments and speeches from Tauranga Mayor Greg Brownless, MP Simon Bridges and New Zealand's first Sikh MP Kanwaljit Singh Bakshi.
Participants will then return to the temple for prayer and a shared lunch.
As well as Sikh prayers and hymns the parade will include a Scottish pipe band and demonstrations of the Sikh martial art Gatka.
Gurdwara Sikh Sangat president Puran Singh says the temple will be busy from about 2am with people preparing food for the festivities.
Everyone in the community is welcome to attend the parade and enjoy a free lunch, says Puran.
Guru Gobind Singh was the last of the 10 Gurus who transformed the Sikh faith.
In 1699 he created the Khalsa, a community of the faithful who wore visible symbols of their faith and trained as warriors.
He commanded them to wear the Five Ks: Kesh (uncut hair), Kangha (a wooden comb for the hair), Kara (an iron bracelet), Kachera (tied undergarment) and Kirpan (an iron dagger for defence).
January 5 marks the birth of the 10th Guru, and is regarded as a symbolic day equivalent to Christians celebrating Christmas and the birth of Christ.
More on The Weekend Sun...