Celebrating Holi with colour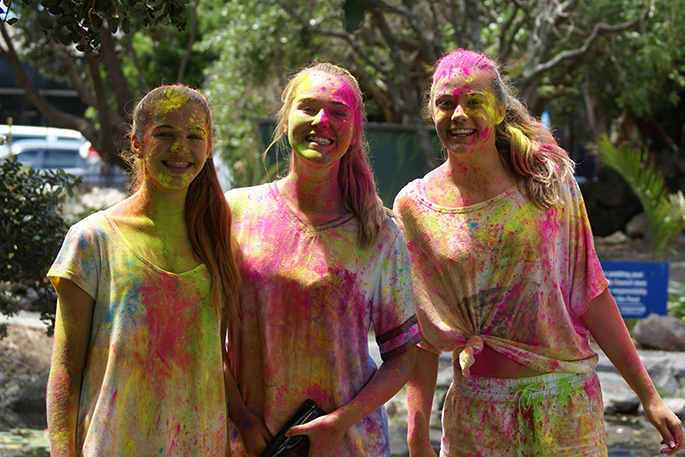 Hurling coloured powder at one other in the spirit of fun is an ancient ritual that has been practised in Hindu communities for thousands of years, and it's coming to Mount Maunganui this weekend.
Colour Splash is an opportunity to let loose and have some colourful fun in the sun alongside a live DJ and performances from Bay of Plenty Performing Arts and German Bollywood dancer Manjulali. There will also be traditional Indian vegetarian food available.
The event, now in its fourth year, is organised by Katikati couple Dhruva and Bela Reid, and as is celebrated in India every March to mark the traditional Hindu festival of Holi, which ushers in the beginning of spring as well as the triumph of good over evil.
"The Holi spirit of throwing dye is becoming more popular all around the globe," says Bela. "It has its roots in the ancient Indian culture where the goddess Radha would throw dye with the god Krishna. For modern times it is good for people to frolic, dance and chase each other, regardless of religious background and ethnicity.
"We have seen how throwing dye changes people's moods. They shed their inhibitions and young and old simply enjoy being together."
Bela says the couple hope to bring more of a spiritual and cultural aspect to the event over the coming years, but for now they are happy to stick with the throwing of dye and popular Western music.
"It's best to wear old, white clothing to see the best effects of the colour," adds Bela.
Colour Splash is at Coronation Park on Saturday, January 13, from 12-4pm. Entry is free and packets of coloured dye can be purchased on site for $5 each or five for $20.
For more information visit: www.facebook.com/coloursplashnz
More on The Weekend Sun...