Sparks to fly on closing night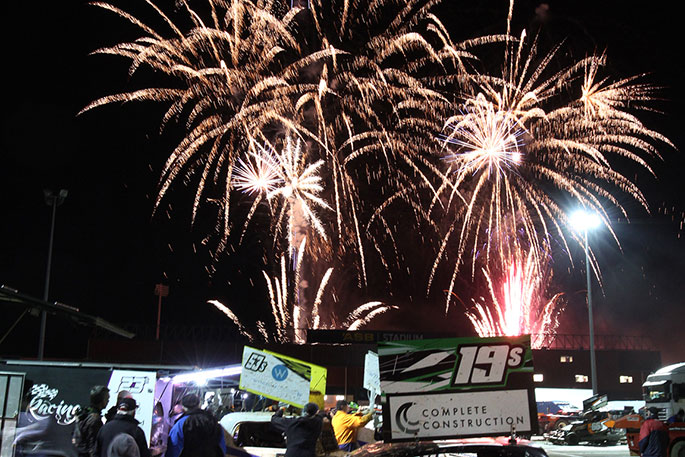 Baypark Family Speedway will see sparks, fireworks, and mud fly at its last event for the season.
As well as the usual end-of-season $20,000 fireworks extravaganza sponsored by Fowler Homes, the night includes a packed race schedule on Saturday, May 5.
Both the Bethlehem Coachlines Sprint Car and Steve Pollock Cranes Stock Car classes are racing for the title of 'Bay Champion'.
"We are expecting a good number of the Western Springs Sprint Car stars to challenge for the title," says Baypark Family Speedway's Bernie Gillon. The title will be awarded to the winner of the feature race.
"The stock cars are anyone's guess, with 50 confirmed entries fighting it out over three heats, with the driver with the most points being the winner of the title."
The last race of the evening will be the Harry Fredrickson Stock Car Gold Cup. The starting positions for this race will be the points finishing order of the Stock Car Bay Champs. The winner of the Gold Cup is the first car to cross the finish line.
"As this will be the last race of the season for many of the drivers expect go-to-whoa action," says Bernie.
Other classes racing are Claymark Industries super saloons, saloons, Valvoline 6-shooters, and Scrapman mini stocks.
The night will conclude with the fireworks display which always leaves the crowd in awe of the spectacle.
For more information visit: www.bayparkspeedway.co.nz
More on The Weekend Sun...