Exercising for mental health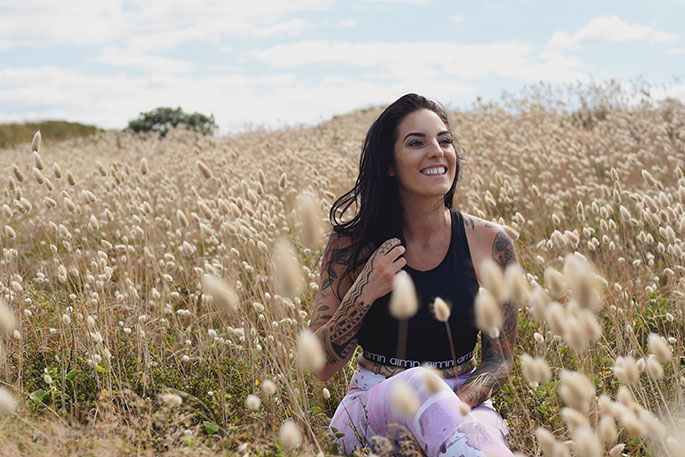 Sexual assault, drug addiction, bulimia, domestic violence, attempted suicide and post-traumatic stress disorder.
Papamoa's Rachel Axis has survived it all, in part due to the help on the end of the telephone from Lifeline.
Now Rachel, 28, is paying it forward by taking part in an eight-week challenge to raise funds for Lifeline.
Lifeline calls for suicide support in New Zealand increased from 48,186 to 159,616 from 2016 to 2017 – an increase of 231 per cent. In the Bay of Plenty calls increased from 5589 to 9228.
Snap Fitness has teamed up with Lifeline to try to raise $250,000 to keep the service going with an eight-week challenge promoting mental and physical well-being. Rachel is among 2500 Snap Fitness members doing the challenge over April and May.
"Throughout my teens and my drug addiction I would call Lifeline any time night or day when I needed to have a chat and remind myself that everything was going to be okay.
"This challenge, for me, is a way of giving back."
For Rachel, mum and step-mum to two school-aged children, her focus for the challenge will be on exercising for mental well-being. "It really helps me stay on track." A long-time vegetarian, Rachel will also be trying a plant-based only diet during the challenge.
"I had a history of bulimia throughout my teens and put on weight when I gave up drugs and was in rehab. I've had to learn healthy ways of fuelling my body. It's all about knowledge, education and respecting your body."
Rachel describes herself as "anti-establishment" and for many years fought against taking medication to help her cope with her mental health issues.
"For years I avoided medication because I was put on an anti-depressant as a teenager that wasn't right for me and it ended in my first suicide attempt."
Two-and-a-half years ago she was put on the same medication, with the same result. Her last suicide attempt resulted in a proper diagnosis of her illness, and medication that works for her.
"I don't think I would be sitting here today without it." The medication is teamed with a weekly counselling session and regular exercise.
"Exercise is my way of reaching a high. It's a time for me to put all that shit energy into something. It doesn't have to be a hard work-out, it can just be going for a stroll."
Rachel is in her third year of a social work degree at the University of Waikato and is also studying to become a personal trainer, helping others like her incorporate exercise as part of their ongoing treatment.
Rachel says her past experience has left her in a permanent state of "fight or flight".
"I'm always prepared for danger. Something will set me off and I'll go into shut-down mode, pushing everyone away, because that's how I protect myself. I isolate myself and stop going to the gym. As soon as I get back into it I feel amazing, but I have to watch that too because coming down from the high can make me feel low. I still need to find that balance."
Rachel had an unsettled childhood growing up in Christchurch ¬ – moving around a lot and attending multiple schools – but doesn't blame that for her slide into methamphetamine, or P, addiction at the age of 14.
Rachel believes she was inappropriately touched by a family acquaintance as a young child and in her early teens she was raped on her way home from a party. She has only recently found the strength to seek help to address this sexual abuse.
"I used P to feel good about myself. It kept my weight down and I could eat what I wanted," she says.
Rachel says much of the battle against addiction is about developing self-respect and self-love and surrounding yourself with good people who will support your journey.
"As a teenager I was in a really dark space and had a lot of self-hate so I attracted the sort of people that didn't have respect for me either."
After a five-year battle with P she went to her family for help.
"Seeing my mum's face the night I asked for help was a turning point. I was also really sick – staying awake for days on end and freaking out at the slightest thing. I was about 50kg and my hair and skin was really bad. I was frittered. It wasn't nice."
She credits the support of her partner, Bay of Plenty musician Tiki Taane, and personal trainer Kayla Anderson for helping her get where she is today. The "unconditional" love of her mother also helped bring her back from the edge.
"If you hang out with good people they will care about you, and you will care about yourself. If you get off track they're going to be the ones who worry about you and that's really important."
Rachel has a fundraising goal of $1000 for Lifeline. To donate visit: 8weekchallenge.co.nz/rachelaxis
Lifeline provides 24/7 support to people who are overwhelmed or thinking about suicide. To get in touch today call 0800 LIFELINE (543 354) or free text HELP (4357).
More on The Weekend Sun...