Keeping rugby alive in the Bay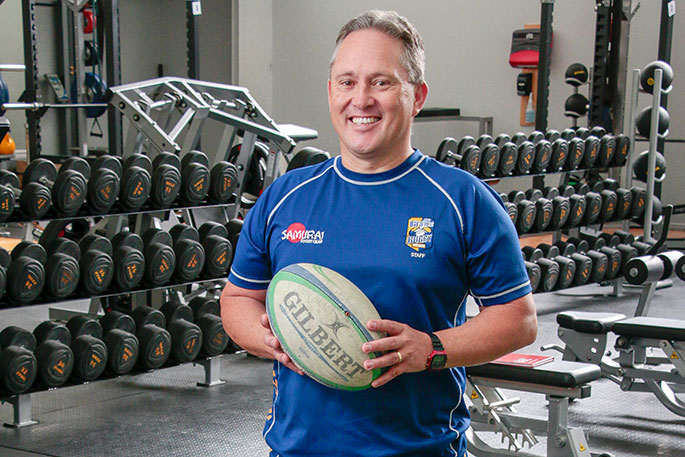 There was once a time when rugby was the dominant sport for boys in New Zealand secondary schools.
However, in recent years the rising popularity of other sports, such as football and basketball, has steadily chipped away at the pool of potential rugby players.
This year, the Bay of Plenty secondary schools rugby competition has 10 fewer teams playing, amounting to around 200 less kids playing across the region.
Bay of Plenty Rugby Union secondary schools rugby manager Ian Parata says they are struggling in some areas, such as the Eastern Bay of Plenty, but are still the third-largest rugby union in the country for players.
"These things have a flow-on effect. If a school has had low rugby enrolments three seasons ago, those numbers would be hitting us this year. And as the number of junior teams decline, the numbers of kids coming to high school who have played rugby decreases, making it harder to put under-14 and under-15 teams onto the field."
However, Ian says they still have enough teams to not only run a competition, but to create divisions that ensures an even playing field.
"The smaller schools with the less experienced players get to play development rugby, which encourages kids to play teams of the same skill level," he says.
He says big schools like Tauranga Boys' College often make the premier grade, but they also field teams in the championship and development divisions, in order to cater to all skill levels.
"And we monitor those development grades really closely – we don't want teams in there winning by 100 points.
"We run grading rounds, and take a lot of time pre-season talking to schools about the strength of their junior teams. Our vision is to create a lifelong love of the game, and the best way to do that is give kids a competition they can compete in at their level."
It's also about remembering the game of rugby is just that – a game, played for fun. If there's a perception in the community that bigger schools 'poach' or 'steal' the best players from smaller schools, Ian says that comes down to parents making decisions they think will help their child play rugby professionally.
"Rugby is now seen as a career path by many parents and students. What we're seeing is that just as people would choose a college based on their academic programme, some parents are sending their boys to certain schools in the hopes it will help their son become a professional rugby player.
"People believe these schools' programmes can be a shortcut to a professional rugby career – but only one or two per cent of our players will ever end up making the cut."
He says recent Bay of Plenty players to make the professional scene in Super Rugby, such as Jeff Thwaites, had to work hard at full-time jobs and keep playing club rugby before getting their break.
So simply playing for the First XV at a big school is no guarantee of a contract with the Chiefs upon graduation, no matter how good a player is with their local club.
Later this month, Ian says the rugby union will be looking at ways of working with both clubs and schools to encourage kids to pursue the game, particularly at the under-13 level.
"To assist us increase our participation in secondary schools, we have introduced Quick Rip in a number of schools across the Bay of Plenty. This is a non-traditional format of rugby – it is easy to learn, with simple skills. Promoting excellent ball handling and running skills, the game gives players of all capabilities a chance to participate. Quick Rip is a variation of Rippa Rugby but introduces non-contested scrums, lineouts and the ability to kick the ball.
"Kids need to have fun, they need to feel engaged, and they need to have grades they feel are competitive. There are so many sports available to kids at high school now. They have lots of choices and they want to try different things. So it's about recognising that rugby is no longer the default option."
More on The Weekend Sun...