Beauty and the beast continues funding legacy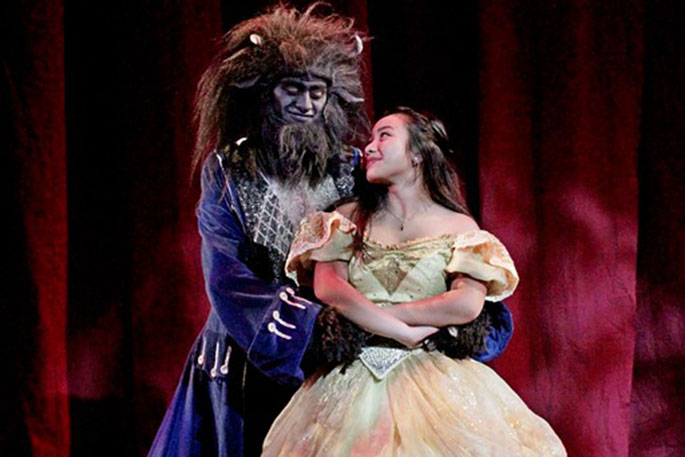 When the aspiring actors from Tauranga Girls' and Boys' Colleges tread the boards this week for 'Beauty and the Beast' there will be more than a moment of thanks offered up to major sponsor, Legacy Trust.
That's because Legacy Trust has again made the decision to support the schools and donated $10,000 toward the production and set costs associated with producing a show of this magnitude.
The latest donation from Legacy Trust continues a long-standing tradition which began in 2007 when Legacy Funerals was first established as a funeral home owned by a charitable trust.
In that year, and for every year thereafter, Legacy has gifted up to $10,000 per annum to enable almost every high school production in the Tauranga and Te Puke region.
Such enthusiasm and financial commitment stems from Legacy Trustee and founder Greg Brownless' personal enjoyment of acting and singing in amateur theatre, a love affair that started during his school days on the stage.
"High schools provide a wonderful opportunity to have a go at acting and singing at a reasonably serious level, or to work as a team behind the scenes, and that is why we are so supportive of them," says Greg.
Tauranga Girls' College Principal Tara Kanji says she was delighted to learn of Legacy's ongoing commitment to the school production.
"We are very grateful to Legacy, and with knowing how many hours have gone into learning lines and rehearsals."
Beauty and the Beast involves more than 100 students from both colleges and is being performed at Baycourt this week, with evening performances until Saturday May 12 as well as a Saturday matinee. Tickets are available at Baycourt or online via Ticketek.
More on The Weekend Sun...