Getting on board with digital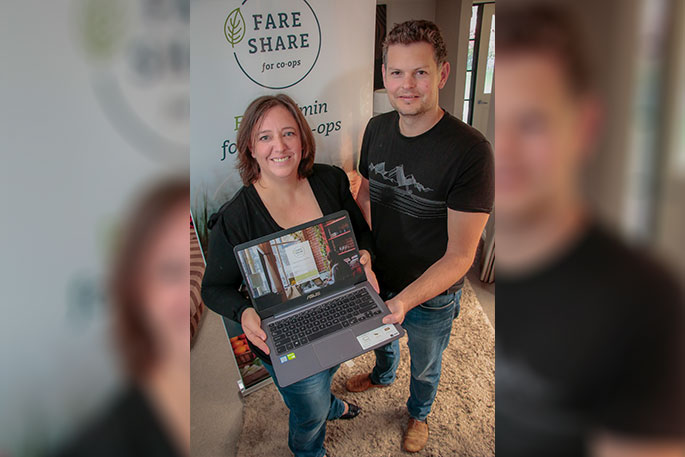 A pilot project aimed at helping the Bay of Plenty bring digital technology into its organisations is being hailed a success.
The Digital Engagement Programme is a series of projects delivered by Venture Centre over the past nine months on behalf of Tauranga City Council and Western Bay of Plenty District Council.
More than 200 events have been held so far, with more than 1700 people taking advantage of opportunities provided by the internet and digital technology.
Venture Centre co-founder, Jo Allum, says the success of the pilot is proof that the region is full of passionate experts and residents who want to upskill.
"Within their own community, Bay of Plenty residents have gained access to the specific knowledge they need, and found the right tools to suit their goals and purposes," says Jo.
"Business owners sometimes struggle to know what the best options for their circumstances are, and youth often don't have the appropriate skills or understanding of business goals to be of value to owners.
"Venture Centre has provided these business owners with a 'third party' community-led platform to connect specific needs with specific digital or professional skills or services, and to provide youth with learn-by-doing opportunities to get experience under real-life business conditions."
The programmes were delivered for youth, small business owners and entrepreneurs.
Nearly 100 local business owners contributed to the programme through sponsorship, pro-bono support and services to help others succeed.
"The social and economic benefits of implementing a full-blown digital enablement programme are becoming clearer as the pilot project progresses," says Jo.
"The willingness of locals to step forward to help others succeed has been evident - especially once the means to make their talents, products and services easily accessible is provided."
Jo says the pilot has attracted attention from local and central government agencies keen to replicate the programme, and has resulted in a number of successful outcomes.
Among them is the inclusion of local entrepreneur Natashia Lucas into an entrepreneur support programme offered by government innovation agency, Callaghan Innovation.
The founder of Tauranga Community Co-op – an organised group who use collective buying power to access wholesale rates for organic wholefoods – undertook Venture Centre's nine-week Co.Starters programme to develop her idea of creating a "sanity-saving software solution to the time-hungry issues of running a co-op".
"FareShare is an online platform that supports co-ops of all descriptions," says Natashia. "It's an online shop for co-op members, but the real value lies in its ability to automate most of the admin and operational requirements of running a co-op.
"It's both the soulmate and super executive assistant to busy co-ops.
"If I didn't stumble across Co.Starters I would have landed in 100 pitfalls already, so I'm incredibly grateful for the theory, the practical nature, the support to go out and do the work and learning from experienced entrepreneurs."
As part of her involvement in the Callaghan Innovation-funded LIFT programme, Natashia will be mentored by EcoStore founder and Fairground Foundation chairperson Malcolm Rands for six months.
To find out more about FareShare go to: www.fareshare.coop or email: info@fareshare.coop
More on The Weekend Sun...