Pudgy pets galore!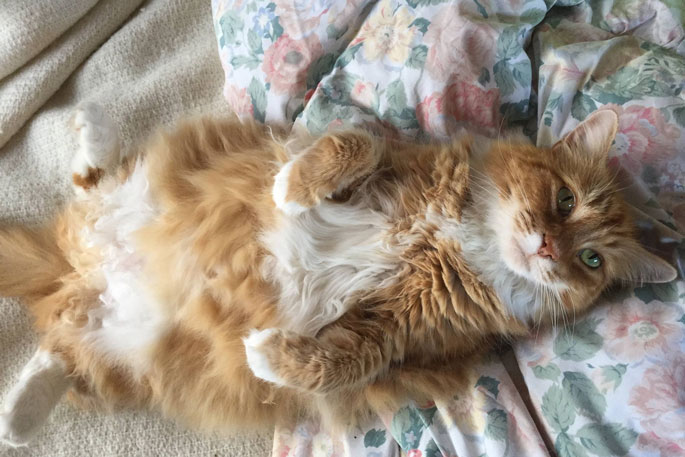 Last month, we chatted to Dr Liza Schneider from Holistic Vets about obese pets and how best to manage your pet's weight.
But more importantly, we wanted to see your chubby cats and delightfully pudgy dogs. And there was no shortage of entries!
Tubby tabby Missy tips the scales at 6.9kg and certainly knows how to put away the cat food, according to her owner, Laura.
"We definitely go through our fair share of cat food! A 7kg bag of dry food is consumed about every two and a half weeks."
Janine's cat Cleo (5.9kg) has decided that living at the neighbours is better and is often spotted visiting for dinner time.
"She does come to visit about once a fortnight for a feed then takes the big tummy back to the neighbours to sleep."
Tazzy, Nicky's beloved chihuahua is often compared to a seal for his 6.2kg body and stumpy legs!
Initially gifted a boy's name as it was thought she was a boy, Thomas the adorable bunny tips the scales at 3.2kg.
The Pet's Page is a monthly feature in The Weekend Sun and we want to see your pets. Send your cute animal snaps to editorials@thesun.co.nz or post them on our Facebook page, facebook.com/theweekendsun.co.nz for a chance to be published.
More on The Weekend Sun...