Bay Twisters smash Cheerfactor competition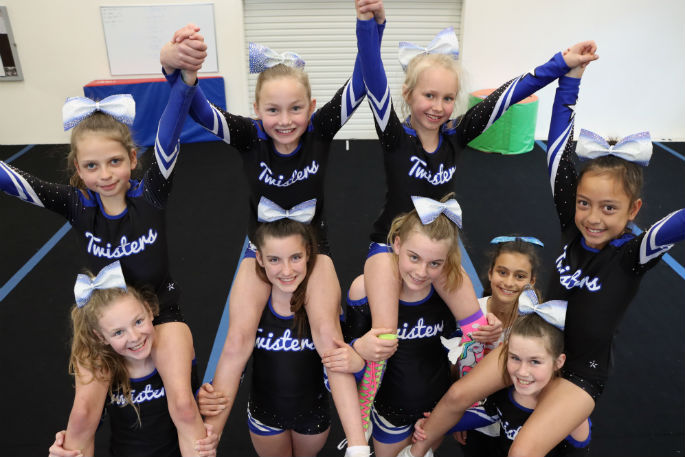 Tauranga's Bay Twisters smashed a major cheerleading competition in Auckland last weekend bringing home a stack of first places.
"Cheerfactor was a massive competition," says Bay Twisters chairperson and founder Rebecca Grigson. "It started at 8.15am on Saturday and went right through to 9.15pm that night."
Hundreds of athletes came from across New Zealand to compete in the competitions which were hosted by Cheersports at the Barfoot & Thompson Stadium.
Bay Twisters teams won two first places, a third and a fourth. Members competing as solo and duos also took away first, second and third placing in various divisions.
"The competition was tough," says Rebecca. "Bay Twisters have been working hard all year and thanks to their dedication and passion, and new Head Coach Paul Curley's support and teaching skills they have bought home some amazing top awards."
Paul, from Ireland, has been working with the club during 2019.
He is one of the most hardworking and dedicated coaches we have ever had the pleasure of working with," says Rebecca. "He goes above and beyond his duty as coach and we are super lucky to have him here."
The Bay Twisters comprises groups based on age categories. The Bay Twisters Hurricanes are age 9-10 years, Bay Twisters Starlets aged 8-11years, Bay Twisters Cyclones aged 9-15years, and Bay Twisters Tornadoes aged 15-18 years.
Bay Twisters are now focusing on the NZCU Cheer Nationals to be held in Wellington in October.

More on The Weekend Sun...