Ban the boom: Should we stop selling fireworks?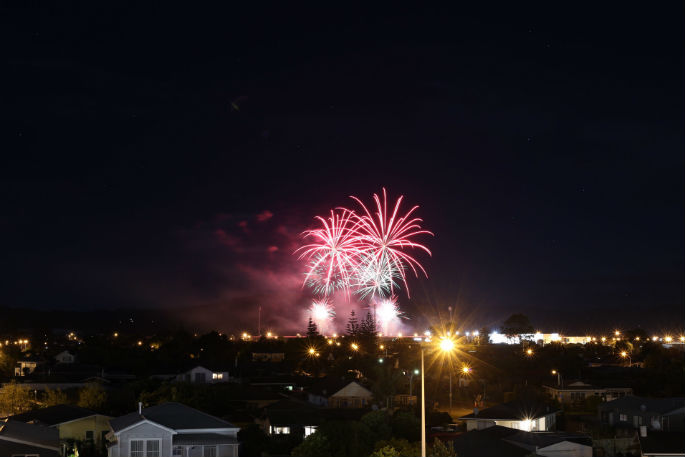 The topic of fireworks is something that deeply divides the local population.
And with Guy Fawkes night fast approaching, debate around the sale of fireworks is starting to heat up in Tauranga.
In New Zealand fireworks can be sold for three days leading up to Guy Fawkes, from November 2 to November 5.
Some Tauranga residents say these fireworks are a disruption to the community and cause massive distress for household pets.
Brenda Williams from Greerton is adamant local politicians should ban the sale of fireworks.
"Countdown is stopping the sale of fireworks because they care for animals and the environment.
"If only the politicians would pick up on the sentiment, instead of living in the past like Simon Bridges," she said in a letter to the editor last week,
But what do local politicians think?
Tauranga MP Simon Bridges says he does not believe in banning the sale of fireworks.
He acknowledges that he doesn't want to see "idiots being unsafe" with them and can empathise with pet owners.
"I for one am not going to be supporting a ban, or a movement away from people being able to buy them and use them sensibly in their own homes and backyards
"My memories are of fireworks in the backyard with my family and my dad and I think there's no need to lurch from that to a situation where we don't see it happening."
Tauranga Labour List MP Jan Tinetti says there is a real issue with fireworks being sold the way they are.
"Even though there is a limited time they are for sale it doesn't mean there is a limited time they can be used.
"We have to look at the protection of our animals and the parents of young children. I talk to people quite often and their pets are so frightened. I share those concerns."
Bay of Plenty MP Todd Muller says he doesn't particularly like fireworks but doesn't support the idea of a ban.
"My personal view is that I don't like it. I could probably live with it if it was one night, but the problem is it's never one night.
"It's the Saturday before and the Saturday after. When it carries on and you have frightened kids, cars and dogs."
On the other hand, Todd thinks the free public firework displays in Tauranga are excellent.
Simon says he supports the banning of more dangerous fireworks.
"When I was a kid, fireworks went very high up and a huge amount of power. A lot of that supercharge stuff has been banned and what's left is stuff that's safer but still colourful and a lot of fun.
"The look in my children's eyes when they have a sparkler is priceless, and I think we have got things about right at the moment."
More on The Weekend Sun...