What do pirates, dragons and Moana have in common?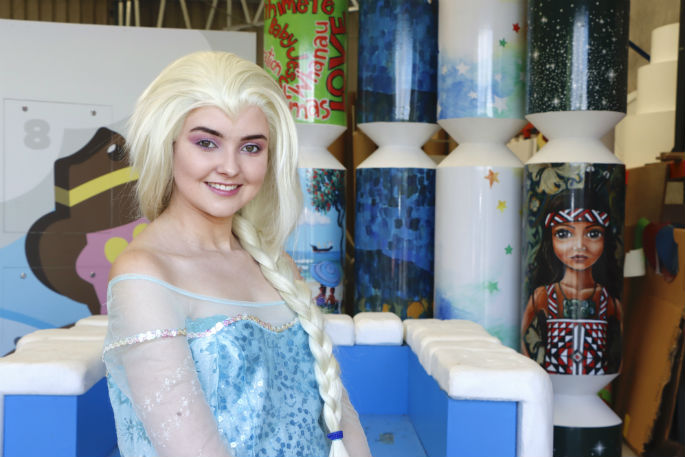 Disney's Moana, fire breathing dragons and pirates will be joining Elsa and Ana on their new Frozen float, Batman in his Bat Mobile, Snow White, Sleeping Beauty, and Santa with a surprise character helping him out on his float this year.
Parade manager Millie Newitt says with the countdown on to Saturday's parade the excitement is building.
"Every year the parade gets bigger and bigger and with the addition of several incredible new floats, along with Drogon, the epic fire-breathing dragon, we can't wait to see the gasps of delight from children and the crowds on Saturday.
"Richard Parker from Black Chilli Design every year amazes us with how he can turn an idea into an amazing float. We couldn't do it without him!"
Millie says Cosplay characters also play a large part in the parade every year.
"Cosplayers really bring the parade to life with incredible costumes and characters, we love having them in the parade each year."
With more than 70 vehicles, floats, walking groups, pipe and marching bands, dancers, cheerleaders and more, together with the Downtown Tauranga floats, this year's parade is lining up to be the biggest yet!
See you on November 30 at 11am – 12pm in Downtown Tauranga! The parade starts at the top of Devonport Road and runs along The Strand, finishing at Harington Street.
More on The Weekend Sun...