Hot rodders give generously to Tauranga Toy Run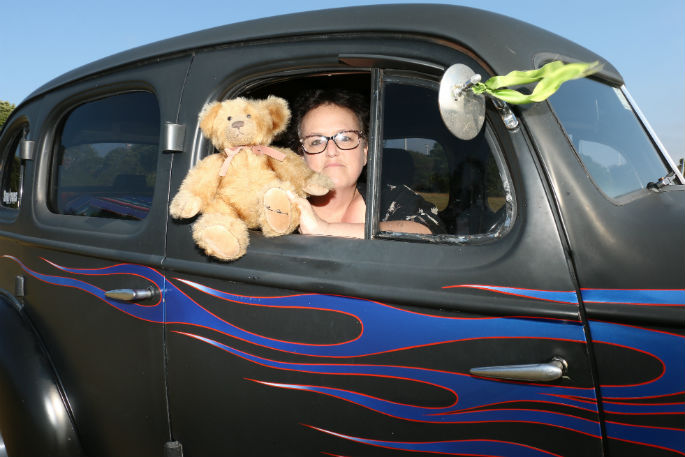 Hot rodders from around New Zealand will band together next Friday for the Tauranga Toy Run, raising awareness for needy local charities.
It's the toy run's 16th year, and if it's anything like last year organisers are predicting hundreds will participate.
Passionate riders will get their vehicles spic and span and head down to Sulfur Point Marina on Friday evening which is where the cruise begins.
They will then ride down to Mount Maunganui, head to downtown Tauranga and finish the journey at Fraser Cove.
Everyone who participates is expected to donate new toys to the Child Cancer Foundation in Tauranga and cash to Waipuna Hospice.
Tauranga hot rodder Craig Jefferson rides a 1941 Willy's Coop and can't quite recall how long he has been involved in the run.
"I know it's double figures - that's for sure."
He hasn't missed a year since he started, and that's because all the donations go to local charities.
"All the donations stay in town. A lot of people mark it on the calendar as one of the runs to do every year because 100 per cent of the funds raised go to charity. It's so important we help local causes.
"Us hot rodders will be there cruising rain, hail or shine It's a good night, and we make a weekend out of it."
He says basically anyone can participate in the toy run, as long as you're not riding a motorbike, and your car isn't Japanese.
Event organiser Jill de Buisson says the toy run wouldn't exist without the dedicated hot rodders who turn up every year.
"They dig so deep in their pockets - donating amazing toys and a large amount of money.
"These hot rodders are pulling their cars out at a hectic time of year and supporting these needy charities."
Craig says in previous years members of the public have set up deckchairs roadside to see the spectacle that is hundreds of colourful hotrods riding alongside each other.
Jill says people donate so generously to the two charities because of what they have been through.
"Cancer is such a common disease, and it hits every family in one way or another.
"Without Waipuna Hospice, many people don't know where to turn. You can just ring them up at any time when you are lost and they will answer any questions you have."
Toys will be donated to young cancer patients on Christmas, birthdays and after nasty treatments.
Hot rods, street machines and muscle cars will be on display to the public at Fraser Cove Shopping Centre from 7.15pm.
People are encouraged to bring along new toys for Kids Cancer and a cash donation for Waipuna Hospice.
For more information, phone: 0274 906326 or search 'Tauranga Toy Run' on Facebook.
More on The Weekend Sun...