Serial complainer is no Grinch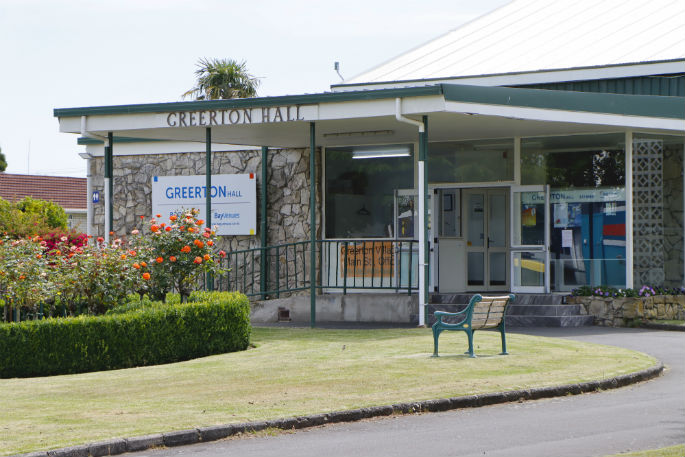 It was never his intention to have community groups booted out of the Greerton Community on the back of his more than 80 noise complaints over two years.
In a call to The Weekend Sun this week, the noise complainant said: "I guess my goal all along has been better noise mitigation".
"I don't want things shut down, the hall torn down, I don't want people not to have a good time for Christ's sake. I am not an absolute Grinch."
But that's been the upshot of his complaints – a church group, exercise classes and a Scottish country dance club have all been marched from the hall and left Bay Venues which runs the hall anxious for its future as a community facility.
The Weekend Sun has elected not to identify the complainant or reveal his address.
The serial complainant, a first time homeowner and young father says he feared for his family after last week's The Weekend Sun story went on social media, prompting what he called an outpouring of 'pitchfork mentality'.
"There are some choice words I would like to use for this special sort of selfish person," was one of the posts in the comments thread. And: "Get a life. If you choose to live there, that's your problem".
The story of the serial complainer wound people up, attracting more than 270, mostly negative, comments.
"Sooo, if you make enough complaints you get your way? From just one person? This is honestly unbelievable."
Many assumed the complainer was old and female. "Has she tried turning down the hearing aids, closing the windows and turning the wireless up?"
But it was more serious than that. "I've had people pulling up outside my house, knocking on my door and asking what's up with the whole thing. And I know none of them."
And so he says he's reaching out to people who are hopefully human and understand what the situation might be. He just wants the noise reduced, not stopped.
"I am telling you the bass from some of the events in the hall literally make the walls of our house shake.
"It's absolutely extreme in some cases. It's that bad. That noisy." He doesn't have a problem with the music as such.
And in the case of a church group which was removed from Greerton Hall, the complainer says it wasn't the church music as such, it was the band's drummer striking up at 7.30am on a Sunday morning in readiness for the service.
But inconveniencing and disappointing people was never his intention.
"I am getting grief when it was never the route I wanted to go down. I don't want things shut down or the hall removed even though that's the consensus of Facebook comments." And he says he has stopped complaining, that's it, he hasn't complained for two months. '
"I would actually prefer to have the hall and the noise rather than no community hall because I do appreciate how important it is to the community."
And he reinforces his point that his campaign was all about noise mitigation – reducing the severity or seriousness of the noise. And he says he has lots of communications to prove it.
Isn't buying a house next to a community hall and complaining about noise like buying next to a railway line and complaining about trains? What about due diligence?
"Very fair point. But as a first-time home buyer it wasn't something that really crossed my mind. I realise now that was my mistake. But we weren't advised about it either, about the events that would be held in there."
Then late this week an olive branch from one of the victim user groups at the Greerton Hall.
The Tauranga Scottish Country Dance Club's plans for a big 60th anniversary celebration at Greerton Community Hall had been compromised by the noise complaints. "We are seeking to meet the man, discuss the issues, to try and resolve them," says club secretary Heather Johnson.
"Nobody has asked me to meet on this middle ground, it has just gone from complaint to complaint down the official route."
He told The Weekend Sun he is very willing to meet with the groups.
More on The Weekend Sun...