Todd's 'rollercoaster' ride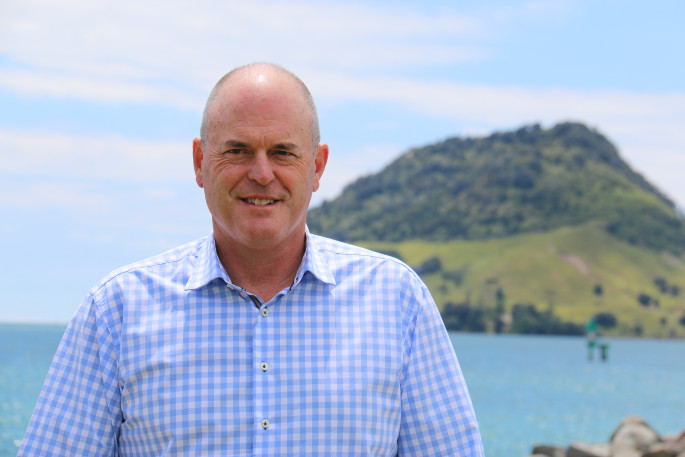 A week is a long time in politics and nobody knows that more than Bay of Plenty MP Todd Muller.
He describes his successful challenge for the National Party leadership as an "extraordinary" experience.
"From the moment the caucus decision was confirmed it has just been a sort of almost a rollercoaster of experiences."
He was back in the Bay on Thursday, visiting his old workplace at Apata Coolstores and adjusting to a busier schedule as the leader of the opposition.
"My life seems to be taken over by other people now. I largely just get pointed in the right direction and try to say the right stuff."
But he is not regretting the decision.
"It has been incredibly intense and very stimulating and very enjoyable."
The 51-year-old has been involved with the Natioal Party for 32 years so it was a "privilege" to now be leading the party despite the scale of the task is what he is now focusing on now.
He says he brought Amy Adams back from the brink of retirement to drive the process of reviewing all of the National Party's policies in light of COVID-19 and the emerging economic crisis.
"We had a number of, if not finalised policies, clear intent, and we have now had to reset, relook at them and make sure they are exactly what are needed to help the economies of our community recover because the country is losing 1000 jobs a day."
"For me when we talk about the economy, we talk about all the businesses in the Papamoa Plaza, businesses in Bayfair and the main street and the industrial areas of our community.
"That is our economy and they are suffering at a level we have never seen before and so we need to be thinking deeply around providing the conditions for recovery so they have hope and optimism to get back up off the canvas."
He says the scale of the challenge was enormous, and to contemplate debt mounting to $200 billion over the next four years was "extraordinary".
He says that needs to be paid back so while big Government spending was an important part of the recovery, it needed to get results.
More on The Weekend Sun...