Seriously good shows set to return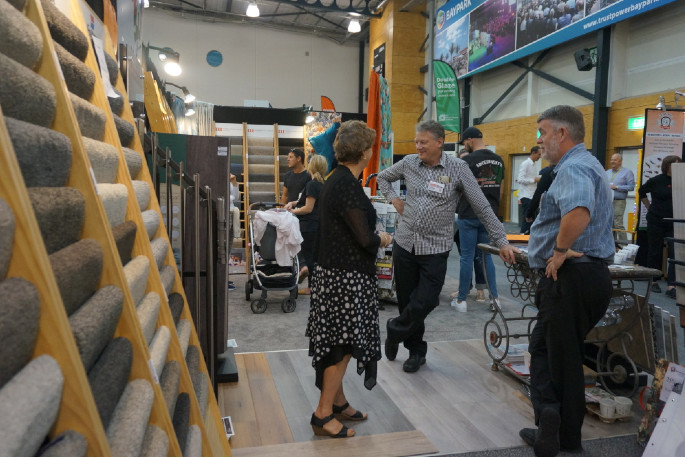 Bay Events is pleased to announce that two of its iconic exhibitions, the Tauranga Home Show and the Seriously Good Food Show, have been rescheduled after the COVID-19 lockdown resulted in postponement.
The Seriously Good Food Show will bring its distinct flavour to Trustpower Arena Baypark on September 5-6, while the Tauranga Home Show takes place on October 16-18.
"We love bringing together regional and national businesses and we encourage the people of Tauranga to support them after what has been a deeply challenging time," says Dana McCurdy, managing director at Bay Events.
"We want our show visitors to think local and buy local – by doing business within New Zealand you not only get personal service and real value, but you help to strengthen our community and economy."
Organisers Bay Events are owned and operated in Tauranga and have been bringing exhibitions to the Bay of Plenty for over two decades.
"Many people don't realise how unusual this is. A lot of other exhibitions in New Zealand are run from national offices disconnected from the community they're catering to. Being local, we build relationships with Tauranga businesses and community groups and can adapt quickly to developments within the region. We see first-hand the contribution our shows make to the local economy, because we live here too.
"We use a number of local suppliers and employ staff locally to pull off these huge events. We work with Tauranga charities and community groups. Between the logistics of the shows themselves and the trade they bring to exhibitors, it's an enjoyable way to stimulate the economy and help businesses survive through to the other side of this pandemic."
Plans are in place to allow for the challenge of social distancing requirements and hygiene standards.
The rules evolve as we move through lockdown stages," says Dana.
"We're keeping a close eye on the Ministry of Health's recommendations and are working with the venue to ensure our events are a healthy, safe environment for our exhibitors, visitors and staff."
Even in today's digital age, exhibition-style marketing is strong and growing.
"Face-to-face communication with real people is key.
"People are happy to buy online, but when you're making big money decisions for your home you want to look your supplier in the eye and see what they're really about without the smokescreen of a fancy website. Our food show is another way of putting Kiwi businesses in front of people – you can't experience the aromas, the tastes and textures of food through a screen.
"We're looking forward to bringing back these community events and playing our part in getting the Bay of Plenty economy moving again."
More on The Weekend Sun...