Reeling in the new members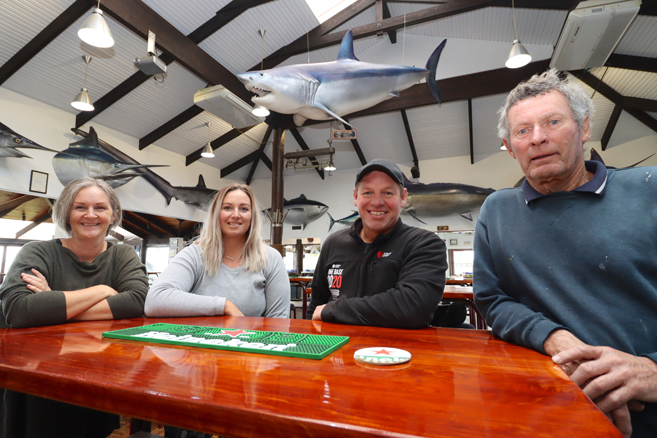 Fewer people are joining clubs nowadays due to leading busy lives, which has put "massive pressure" on groups trying to retain members.
This is the reality for all clubs in New Zealand who are battling to bring in new members, says Tauranga Sport Fishing Club manager Roly Bagshaw.
So to drum up new membership, the club made the call to renovate its 30-year-old 'tired-looking' clubroom.
The facilities have now been freshly painted, with new carpet and light fittings - and it hasn't cost them a cent.
Volunteers, members and business sponsors all contributed to make the project possible.
Roly says people these days are generally much busier, which has put a strain on the club in recent years.
"All clubs always battle for new membership, particularly younger membership."
He reckons the renovations will be a massive advantage for the club, saying "you need every edge you can get in the current climate".
More than 300 turned up to the newly renovated facilities last Saturday to celebrate, which saw about 15 people register to join the club.
Roly says the club didn't have the funds to go ahead with the renovations, which is why they turned to the wider community for support.
"The renovations have been a massive collective effort."
Patron Ian Thomas, who joined the club in 1993, has spent the past five weeks putting in the hard work down at the club.
Roly says it has been nice to do something so positive in such an uncertain period.
Both Roly and Ian agree the renovations have been a 'can of worms', with new tasks popping up daily.
"It's one of those things. You think it's going to be two weeks, and then you start and it rolls out to four weeks and I can't even remember what week it is now," says Roly.
He has his fingers crossed the fresh renovations will draw more people to the clubrooms.
"We don't get a lot of foot traffic stuck out on the peninsula. We are not in a mall, we are not downtown. We want people to discover us.
"From here, hopefully, it is onwards and upwards."
More on The Weekend Sun...