Ticking all the boxes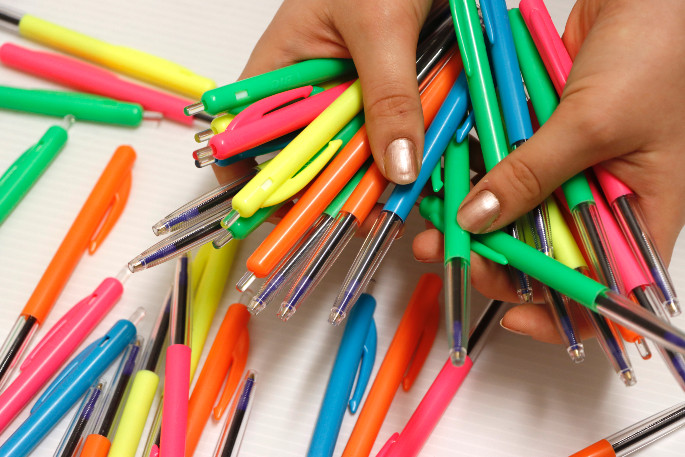 Sharing a pen at the voting booth is so 2017 and this year's general election won't stand for it.
As well as encouraging voters to bring their own pen to vote this year, the Electoral Commission has ordered two million pens to help make voting safe.
"The Electoral Commission decided to run the election as though the country were at Alert Level 2 – hence the single-use pens," says an Electoral Commission spokesperson.
"The pens will be available at all advance voting and election day voting places throughout the country.
"That said, there are currently nearly 3.3 million people enrolled to vote, so the commission is still encouraging people to bring their own pens to mark voting papers."
Providing more pens than the population of Auckland, Tauranga and Hamilton combined isn't a cheap venture – it cost $390,000 including freight and excluding GST.
The pens will be distributed to voting places based on expected voter turnout.
Voters who use a provided pen get to take it home, too – a 2020 souvenir of sorts.
"Again, the Electoral Commission encourages people to bring their own pen. Anything that contains permanent ink, like a ballpoint pen, is fine and blue or black ink is preferable," – so leave your coloured pencils at home.
Other COVID-19 precautions at voting stations include hand sanitiser stations on the way in and out of voting places, extra staff to manage the flow of voters, physical distancing rules, bigger venues, more venues, longer voting times and on-hand PPE for staff if needed.
For more COVID-19 election information, visit: vote.nz/covid-19
More on The Weekend Sun...