Changing things for good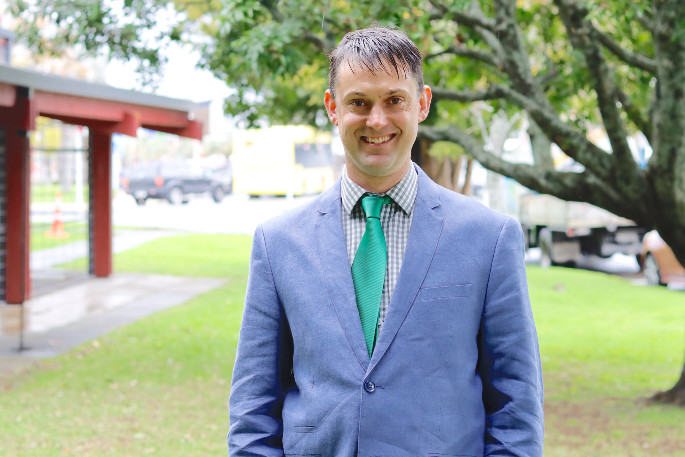 A Waitakere Ranges upbringing surrounded by native bush has helped steer Josh Cole towards standing as Tauranga's Green Party candidate. Other factors played a part too.
"Rogernomics started to affect families, and the mother of all budgets that stripped solo mothers like my mother of a liveable income. She also had the pressure of bringing up a son with undiagnosed autism – me, and my sister," says Josh.
"I studied horticulture at Unitec because I wanted to work in conservation, meeting Brendon Hoare - a Green Party list candidate in 1999. He taught organics and sustainable design, helping me realise that in order not to bounce from crisis to crisis like we have been with climate change, inequality and the biodiversity collapse, we need to take into account the economy, environment and social issues when making decisions.
"The Green Party is the only party that represents that."
He says his life experiences with employment and finally having his autism diagnosed as an adult, contributed to his passion for workers' rights, unionisation, and growing empathy and understanding for those who are marginalised.
Self-employed doing garden maintenance and landscaping, Josh is married with two children, who are both autistic.
"I see a much brighter future for them because scientific study and attitudes into autism have come light years."
"The Green Party is turbo charged because we want to go harder and faster than Labour at just about everything. For example Marama Davidson's policy announcement to get rid of state home waiting lists within five years."
His goals for Tauranga include revitalising the CBD with high-rise affordable apartments similar to Auckland's Queen St.
"Transport is the biggie. We need to get a train system in place from Omokoroa to Te Puke, using the infrastructure we've already got."
Three key areas he is focused on are climate change, equality and helping nature.
"COVID-19 shows us how much we rely on each other. Also that strong connections and resilient communities are critical, that everyone needs secure homes, better public services, and sustainable communities to live in.
"For too long successive governments have told us that these things can't be achieved, that they're too costly and we must rely solely on GDP growth which has meant over time more and more of us have struggled to get by in an economy that hurts our environment, with unaffordable homes and public services that haven't reached their full potential.
"Increasingly too many of us have been left behind. If this pandemic has shown us anything it's that systems put in place that govern our lives can be quickly changed for our collective good. The Greens understand that governments can prioritise caring for people in our environment and create an economy that delivers that. The decisions we make now can set a better course for the future of our communities."
More on The Weekend Sun...