Workshops and events replace festival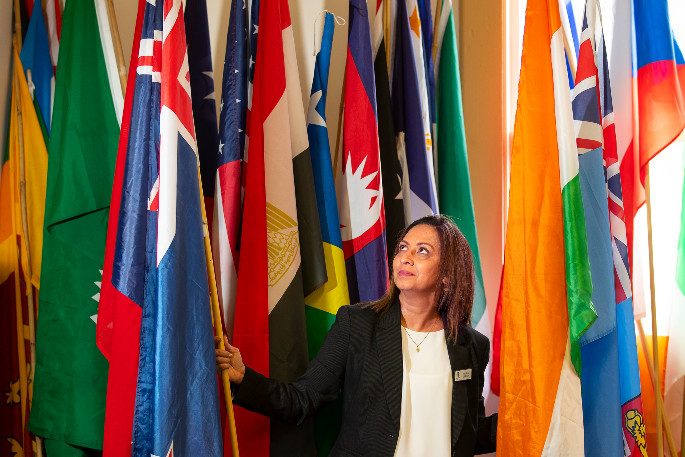 The Multicultural Festival 2020 initially re-scheduled for October 10 has now been cancelled.
Instead, smaller events and workshops will be held that address the experiences of living through a pandemic.
"We've decided to cancel the festival due to the uncertainty surrounding COVID-19," says Multicultural Tauranga president Premila D'Mello.
"By cancelling we would be eliminating the dangers associated with community transmission through large gatherings. We have decided to put the safety of our patrons first and think cancelling it is in the best interests of the community."
The festival, due to be held earlier in the year was postponed until October, but has now been impacted by the recent resurgence of COVID-19. The festival is now planned for March 2021.
Instead of the October festival, Multicultural Tauranga will be running a workshop on Saturday October 10 titled 'Making sense of change through sharing our experiences of COVID-19'.
"We welcome all to join in a facilitated conversation about our past and present experience of living through a pandemic," says Premila.
The workshop facilitator Amy Prebble, who has a professional background in counselling and mediation, will lead conversation topics including coping with feeling lonely, restless, and concerned for family living overseas.
"We will put our heads together to discover positive ways of coping and adjusting to 'our new normal'," says Premila.
On November 17, a 'Living in Harmony' event to be held in collaboration with Toi Ohomai Institute of Technology will showcase a snapshot into the lives of two of the migrant communities living in the Bay.
"We hope to turn this into a flagship event for the two organisations given that Tauranga is growing into a 'multicultural hub' for New Zealand," says Premila.
The 'Making sense of change through sharing our experiences of COVID-19' workshop will be held from 10am – 11.30am on Saturday, October 10 at the Tauranga Multicultural offices at Tauranga Historic Village. To register, email: enquiries@trmc.co.nz
More on The Weekend Sun...