Dogs and owner pay price for multiple cat killings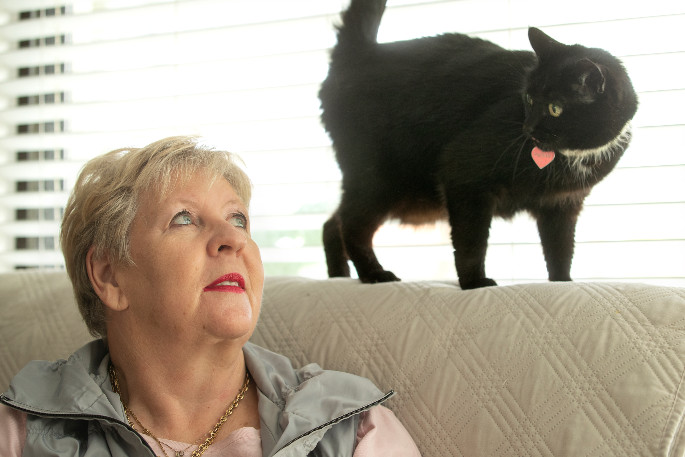 A Matua woman still grieving for her cat that was killed by a dog is thankful the dog's owner has been prosecuted.
Dr Annelise Kachelhoffer went outside one morning to find her beloved cat Lexy had been mauled to death by a dog.
Lexy was one of around 10 cats that were killed by a roaming dog and DNA evidence was collected from three cats which led to Tauranga City Council prosecuting the owner.
Annelise says she nearly "went out of her mind" in the month after Lexy died.
"I always said he had such a wonderful adventurous life that I would be very proud of the life that he had and enjoyed, but for him to be killed in such a way, it's a nightmare.
"Nothing can bring back Lexy."
Annelise rescued Lexy in Abu Dhabi 15 years ago and he also lived with her in Malaysia before she moved to New Zealand.
"He was a dearly loved cat, with a very, very beautiful character. There's still days that we miss him."
She says her other cat Snoekie still goes looking for Lexy and often sits on his grave in the garden.
The dog attacks happened around Christmas last year which made it even harder for families.
Annelise says it is sad the dogs had to pay the ultimate price because the owner didn't keep them in their property but it also for the best as they may have continued to attack cats.
The owner had two unregistered dogs that were seen roaming the streets and the DNA evidence found one of the dogs had killed three cats.
The dog owner is charged with four charges of owning a dog that attacked a cat, three of these charges are based on DNA evidence and the other is a witness statement
There are two charges for owning an unregistered dog and the other is failing to control a dog.
The owner is banned from owning a dog for five years and was fined $250 for each charge, court costs of $130 as well as reparation of $3697.50 to the council for costs.
TCC animal services manager Brent Lincoln says the two dogs were euthanised because the owner failed to pay registration and impound fees and if the dog that killed the cats was still alive a destruction order would have been issued by the court.
He says it is unfortunate that it got to a point where the council needed to prosecute the owner because their first approach is education and providing information.
This situation is a good reminder to people to ensure their dogs can't leave the property freely, says Brent.
"A dog that's sitting at home can behave quite differently to one that's out on its own. Once they're out on their own they can get into all sorts of mischief and the worst outcome could be something like this."
More on The Weekend Sun...